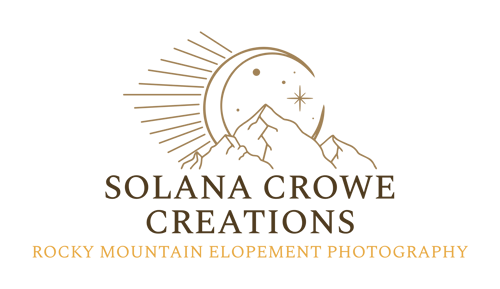 What Does It Mean To Elope?
Elopements are a type of untraditional wedding that is based around you as a couple. There is no cookie-cutter way and it gives you free rain on your wedding day. You get to choose who is there, you want to elope just the two of you? you can do that! Want to have a few close friends and family there? You can also do that!
When you choose to elope, you're choosing to put your relationship first over hosting a big party for your friends and family. Eloping allows you to incorporate things that are meaningful and important to you through activities and explore beautiful landscapes together.
When you elope you...
Are intentional about your wedding day and putting your relationship first

You want to have a stress-free and fun day with your special person

You want your day to be filled with adventure

You want a wedding day that reflects you both
But most of all you just want to spend time with your partner and enjoy your wedding day!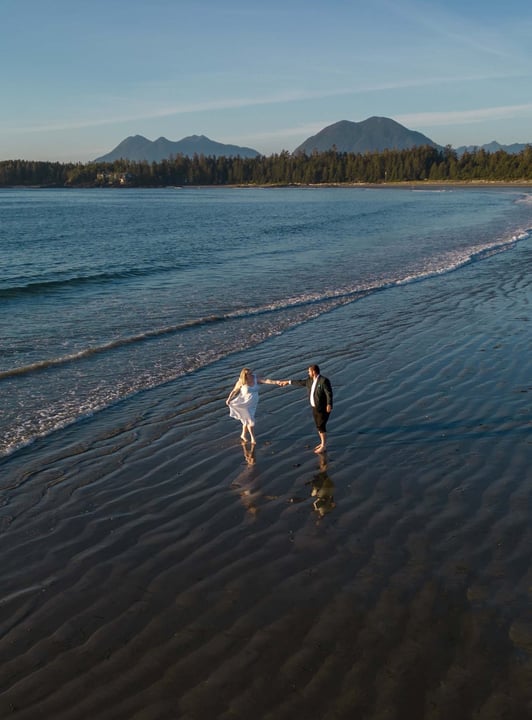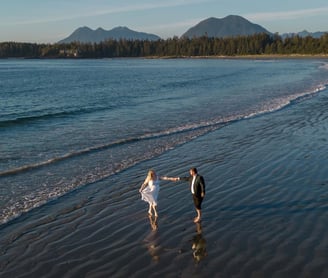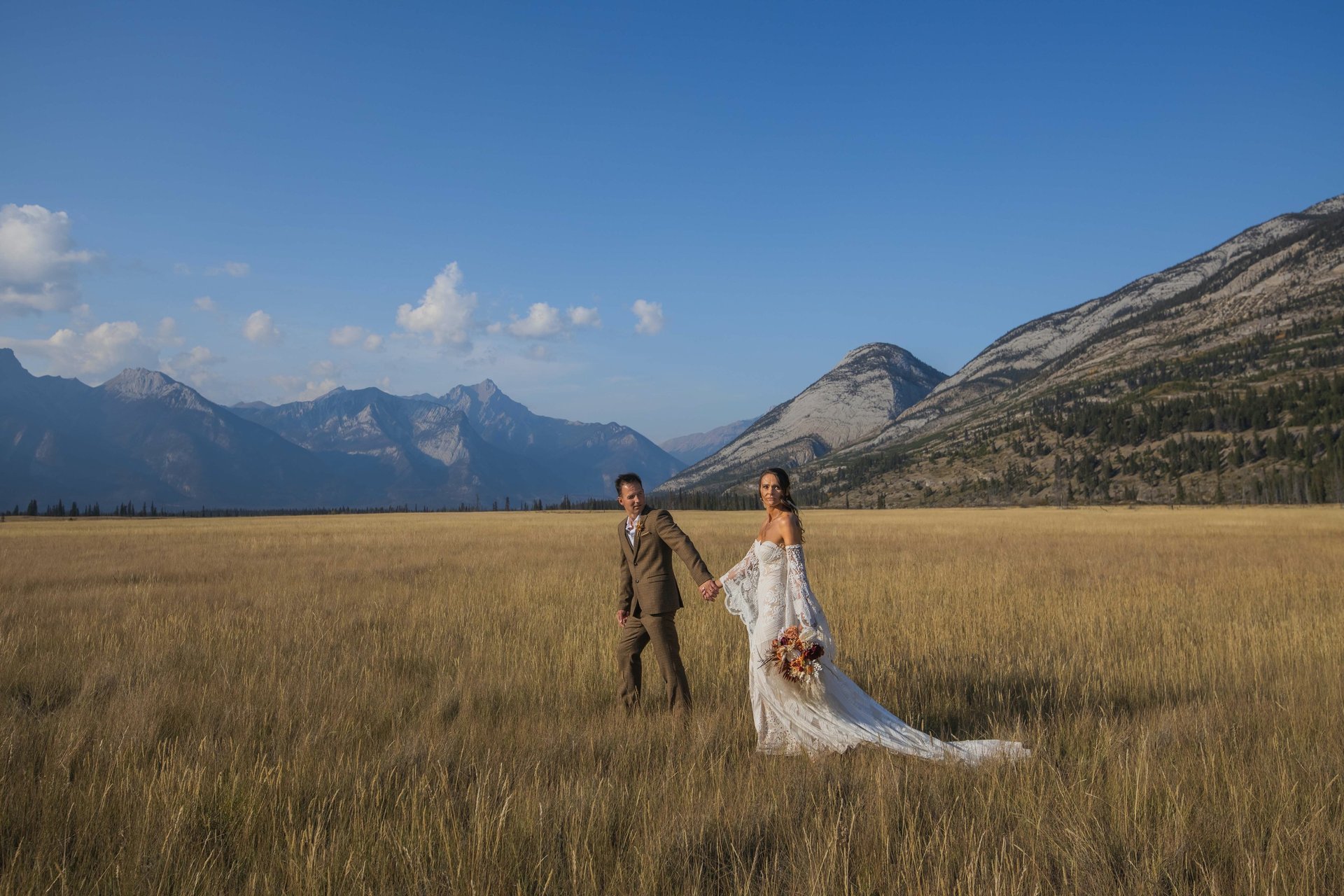 Discover the Experiences I offer
My name is Solana and Banff National Park is my backyard!
The reason I got into elopement photography was actually because of Banff! From the beautiful mountains, lakes, waterfalls and glaciers it is truly a magical spot. Spending the last couple of summers exploring Banff National Park, I know all the ins and outs of the area! From the best time to visit, parking, avoiding crowds, and the lesser-known spots.
Just like you, I understand that life's greatest treasures are moments. Not big elaborate things that will fade, but those moments doing what you love surrounded by our beautiful world with your favourite person.
A someone who gets super excited when a couple tells me they want to elope, not only do I capture those amazing images for my couples but I also assist with creating their own perfect elopement adventure wedding.
If you love adventure, want a stress stress-free elopement, ready to stand on the edge of a cliff, climb a mountain and aren't afraid to get a little dirt on your boots then I can't wait to meet you!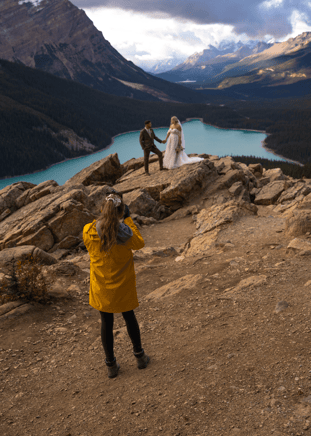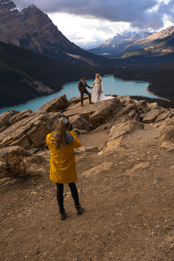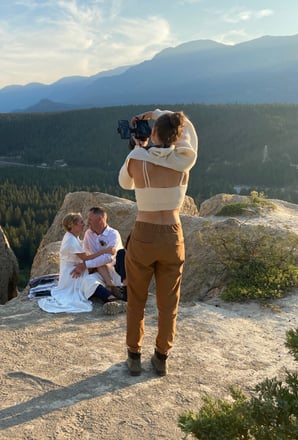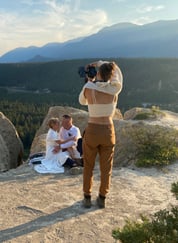 Hello Fellow Mountain lovers!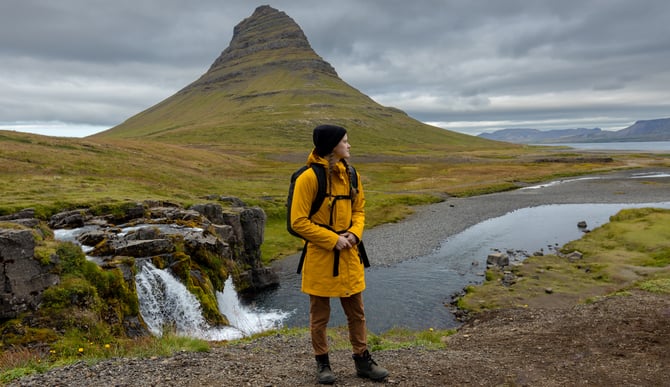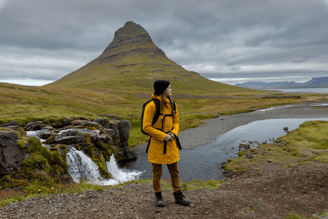 What Does An Elopement Look Like?
Just like most couples, you probably have no idea where to start when it comes to elopements. Unlike weddings, there is no set checklist of what a typical elopement looks like so you may be pretty lost right now trying to figure it all out which is totally normal! If you're kinda lost, here are some ideas to help you start envisioning your day!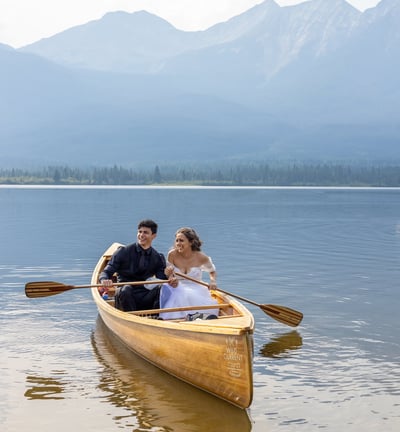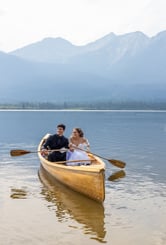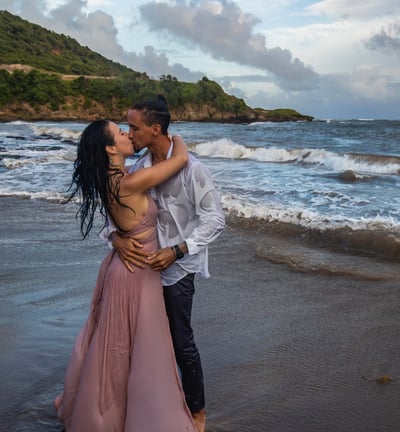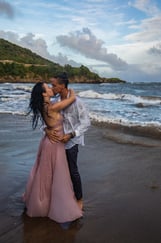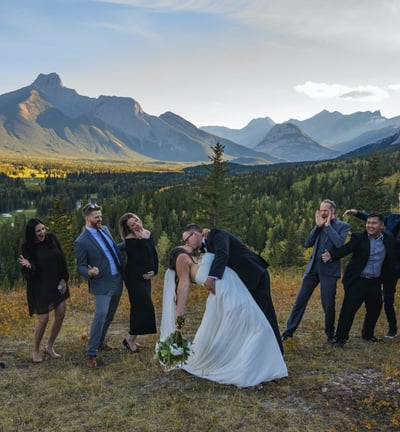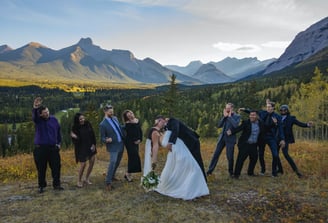 Activities are a great way to add some more fun and adventure into your elopement! You can choose to do multiple activities or just one depending on what you prefer. There are so many activities you can do from skiing/snowboarding, paddle boarding, a canoe ride, a picnic, helicopter tour, hiking and so much more!
This is where you get to dream up the elopement locations of your dreams! Things to consider when you're brainstorming a destination are What activities do I want to do? What views do I want to see (waterfalls, mountains, desert canyons etc.)?, outfits/weather? This all matters when it comes to selecting a destination!
How do you picture your elopement? Do you picture it to be just you and your fiancé? Do you see your friends there? Family? This is all important to consider and its totally up to you!
Check out some of my favourite
Banff Heli Elopement with Rockiesheli
Athabasca Day use area elopement Jasper | Trinity & Melissa Tofino Elopement | John & Patrice
St. Lucia Elopement | Gaz & Denia
Banff Elopement | Alec & Haley
Are you starting to picture your dream elopement?
Reach out and let's chat about it! I can help guide you in the right direction and help you put your ideas together to create the perfect and unique elopement of your dreams!
You want more than just a photographer.
Whether you are thinking about ditching the stressful wedding and eloping in banff or in uncharted territory, as your Elopement photographer I will create a unique adventure meaningful to you both!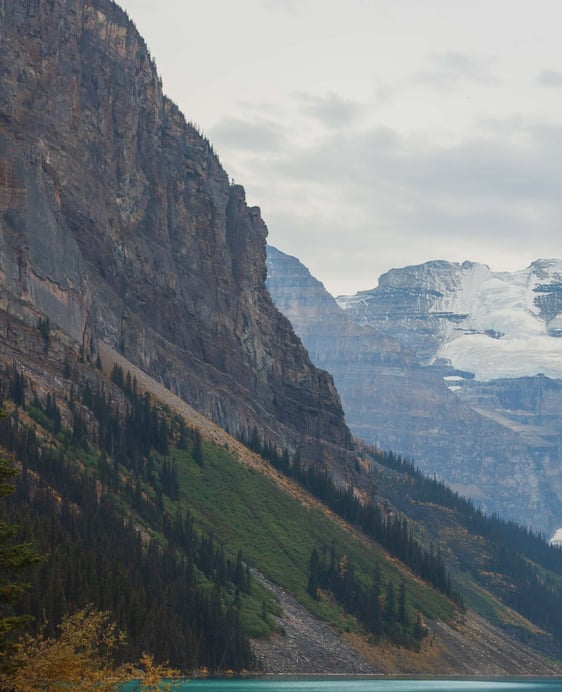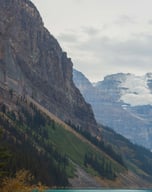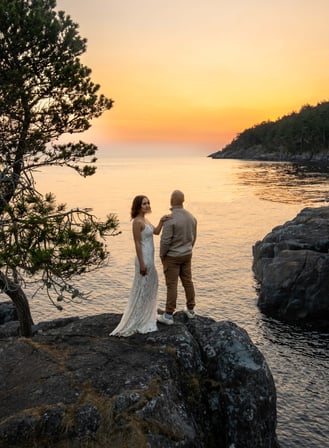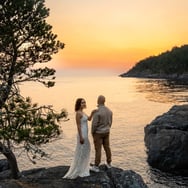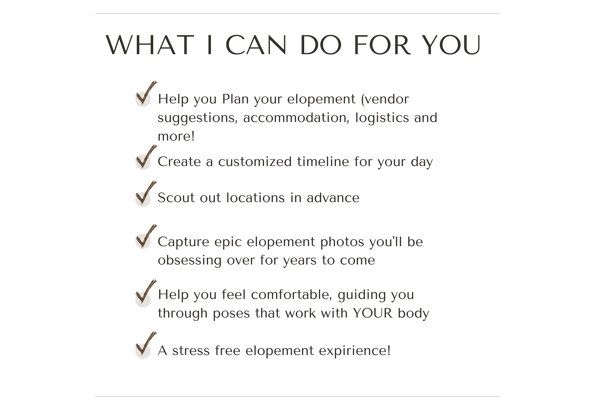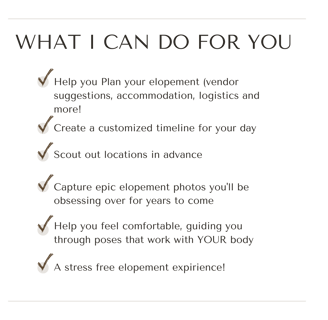 Need Some Inspiration? Here are some ideas from some of my favourite locations!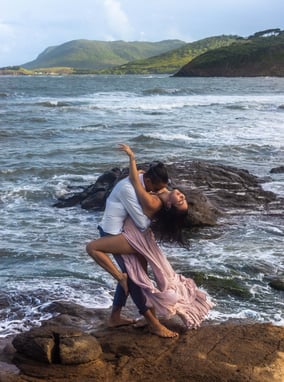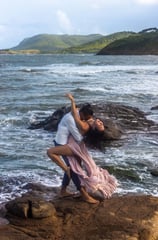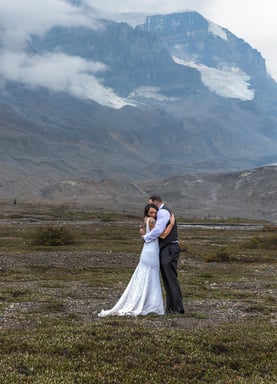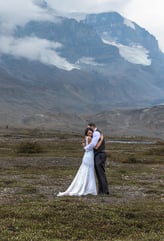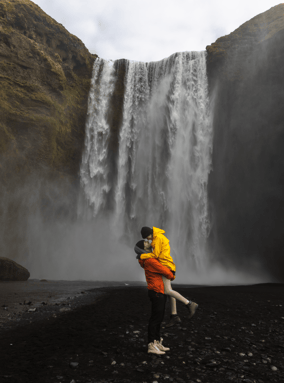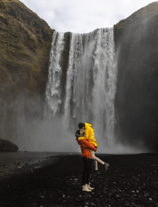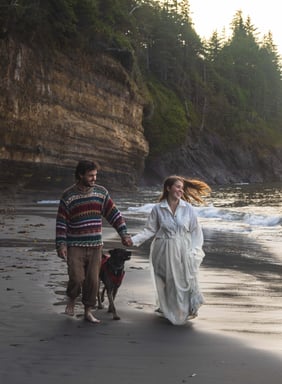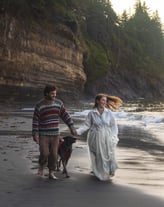 Locations
+ Peyto Lake
+ Moraine Lake
+ Columbia Icefeilds
+ Takkakaw Falls
+ Lake Minnewanka
Locations
+ Skogafoss
+ Golden Circle
+ Fagurholsmyri
+ Black sand beach
+ Hestavaosfoss
Locations
+ Mystic Beach
+ Tofino
+ Ucluelet
+ Sombrio Beach
+Sooke
Locations
+ Pigeon island
+ Cas en Bas Beach
+ Honeymoon Beach
+ Seashell Beach
+ Anse Mamin Beach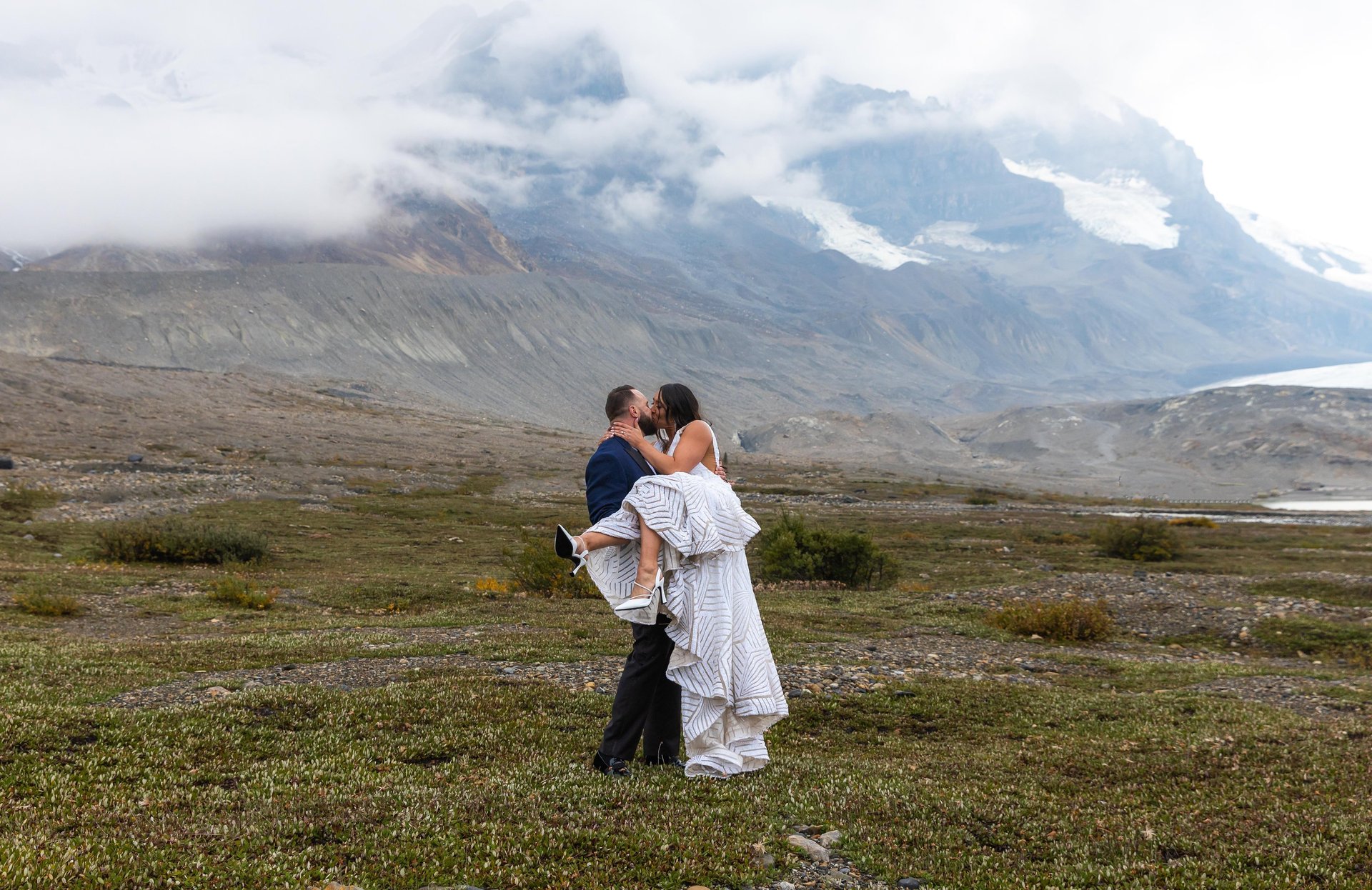 Get in touch to start planning your perfect elopement