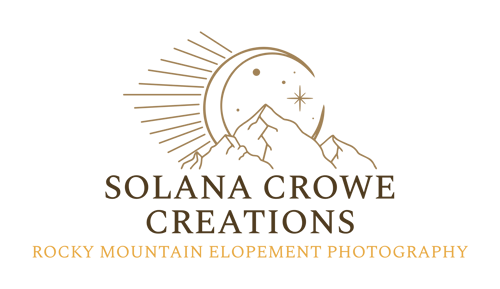 Athabasca Day Use Area wedding
The Athabasca day-use area provides the perfect spot for your wedding ceremony. Below is a little guide to planning your wedding or elopement in Jasper National Park.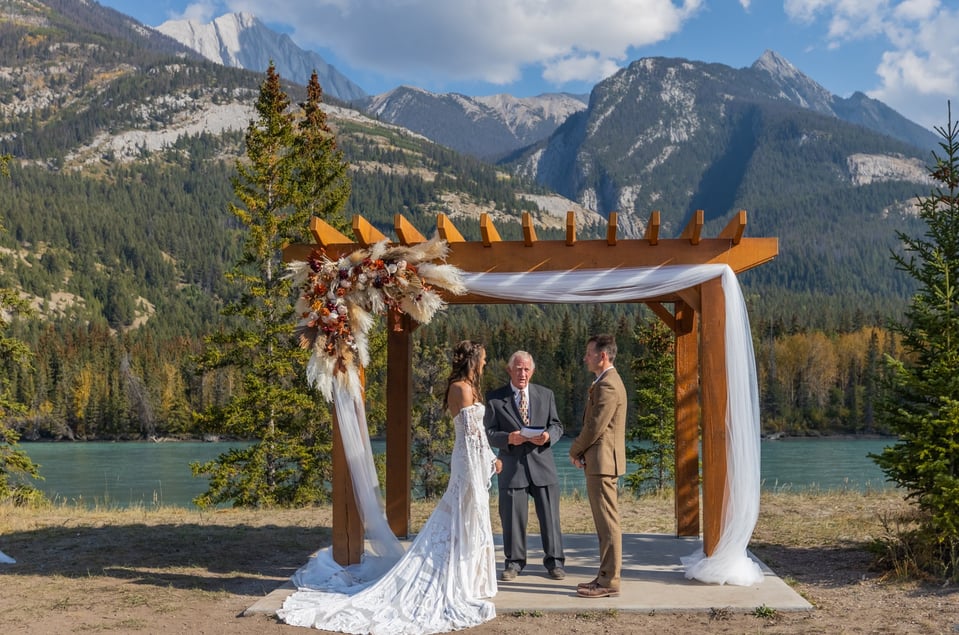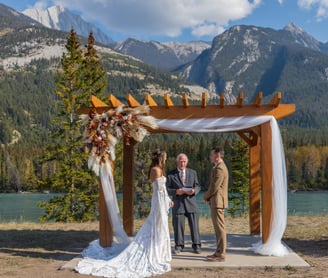 The bride had chosen to get ready for her elopement at the Trademark Hair Company in the charming town of Jasper. She wanted to ensure that her hair and makeup were perfect for the occasion, and the professionals at the salon did not disappoint. As she sat in the comfortable salon chair, sipping on a mimosa, she couldn't help but feel excited for what was to come. The staff at the salon were not only skilled at their craft, but also made her feel comfortable and at ease. As they worked their magic, the bride reflected on the journey that had led her to this moment, and felt grateful for all the love and support she had received from her partner and family. With her hair and makeup flawlessly done, she was now ready to embark on the next chapter of her life.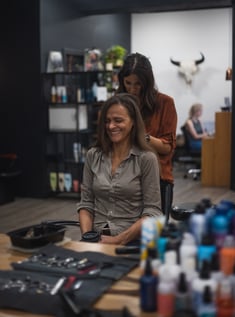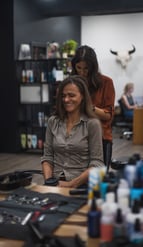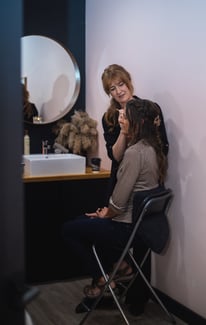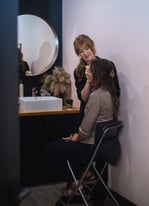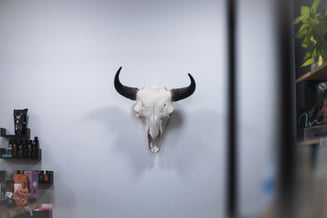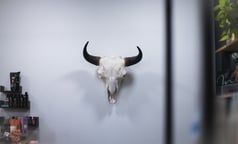 Elopements are becoming more and more popular among couples who want to avoid the stress and expense of a traditional wedding. And what better place to elope than the Athabasca Day Use Area in Jasper Alberta? This couple did just that! Located just 10 minutes from the town of Jasper, this stunning location boasts breathtaking views of the mountains and a serene mountain river. Better yet, it comes pre-equipped with a beautiful wedding arch that can be reserved just for your special day. Whether you're looking for a quiet elopement with just the two of you, or you want to invite a small group of loved ones to witness your special day, the Athabasca Day Use Area is the perfect spot for your elopement.
Eloping and staying in a log cabin at Alpine village is a perfect romantic getaway for couples seeking privacy and natural beauty. The cozy cabins provide stunning views of the majestic mountains and a serene environment for the couple to relax in. The charming rustic atmosphere of the cabins adds to the overall experience, creating a warm and inviting ambiance. The couple can enjoy a romantic dinner on the porch while taking in the breathtaking views or snuggle up in front of the fireplace. The peaceful surroundings provide an ideal setting for the couple to exchange vows in an intimate ceremony. The log cabins at Alpine village offer a unique and unforgettable experience for couples looking to escape the hustle and bustle of everyday life and connect with nature and each other.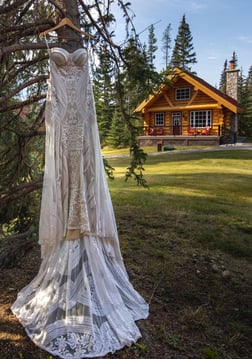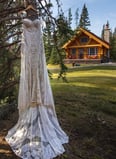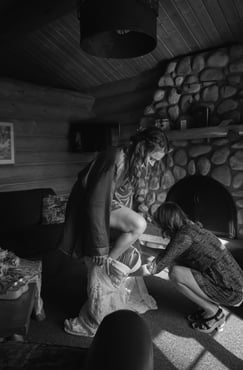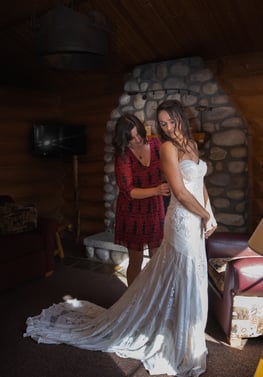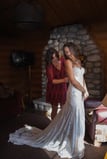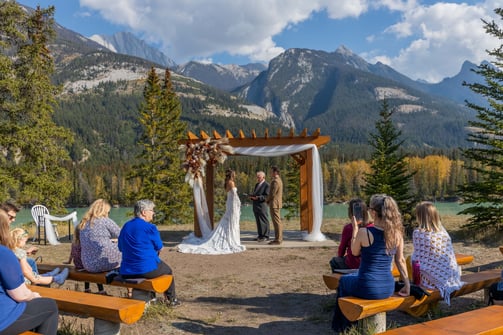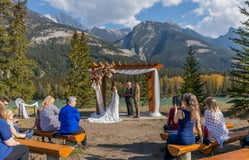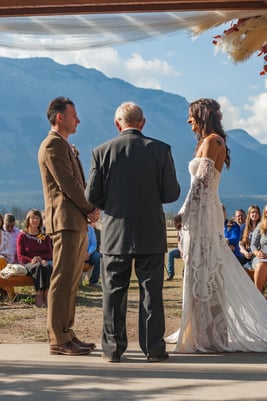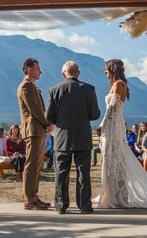 Jasper wedding Photo Locations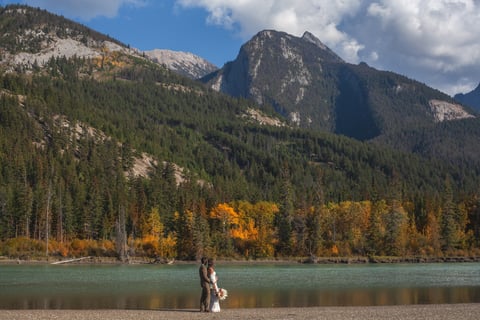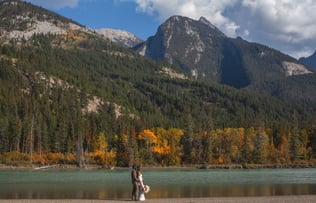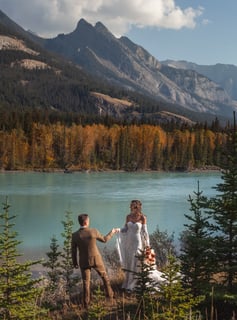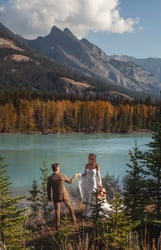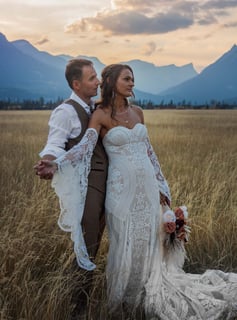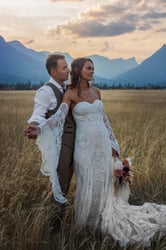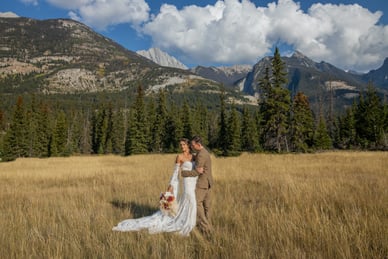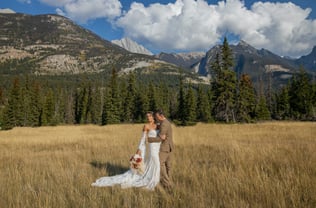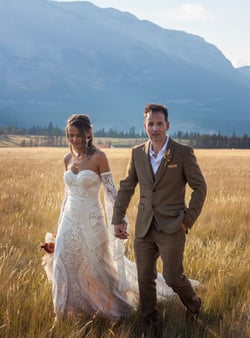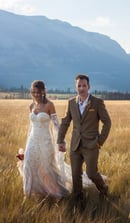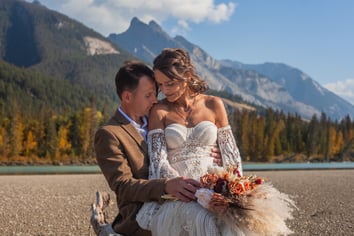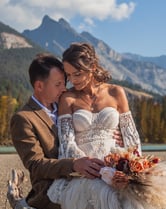 Having your wedding ceremony at the Athabasca Day Use Area is a dream come true for anyone who loves breathtaking mountain views. With 360-degree panoramic views of the surrounding mountains, it's a perfect place to exchange vows. The area has preset benches for guests to sit and enjoy the stunning scenery. The wedding arch adds an elegant touch to the already beautiful location, making it a picturesque setting for any wedding. The Athabasca Day Use Area is an ideal spot for couples wanting a mountain elopement experience. With all the natural beauty surrounding the area, it's easy to see why this location is a popular choice for couples looking to tie the knot.
The Athabasca Day Use Area is a stunning location for elopement photos. The area is surrounded by breathtaking mountain views and offers an enchanting river and mountain field. The river offers a calm and serene backdrop for romantic photos, while the mountain field provides a rustic and natural atmosphere. Everywhere you look there are endless opportunities for beautiful photos. The combination of the natural beauty and peaceful surroundings make for a perfect location to capture the intimate moments of your special day. Whether you are looking for a stunning mountain vista or a tranquil riverside moment, the Athabasca Day Use Area is the perfect spot for your elopement photos.
Athabasca Day Use Area in Jasper is an exceptional place for those looking to elope. This stunning location offers breathtaking views of the surrounding mountains, a serene mountain river, and a picturesque mountain field. In addition, the area's benches with a wedding arch already in place provide the perfect spot for a romantic and intimate ceremony. The peaceful atmosphere and natural setting make for a truly unforgettable experience. With its unparalleled beauty and romantic ambiance, Athabasca Day Use Area is one of the best places to start a new chapter of your life with your significant other.
If you are looking for a elopement photographer to capture your wedding day at the athabasca day use area in Jasper, Alberta
Your Jasper wedding Photographer
Hi! My name is Solana and I am a Canadian Rocky Mountain elopement photographer who captures elopements all over Alberta. Jasper is one of my favourite places to photograph elopements and I would love to be apart of your day.