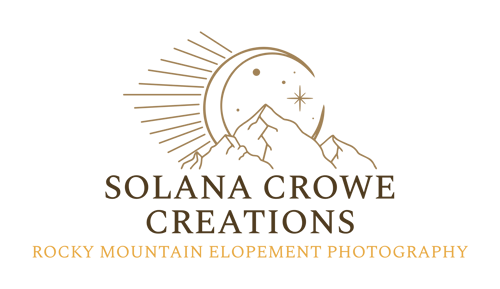 Tofino Elopement
Looking for a place to elope on Vancouver island that is truly breathtaking? Tofino is just that! As a elopement photographer in Tofino, this is what your elopement could look like!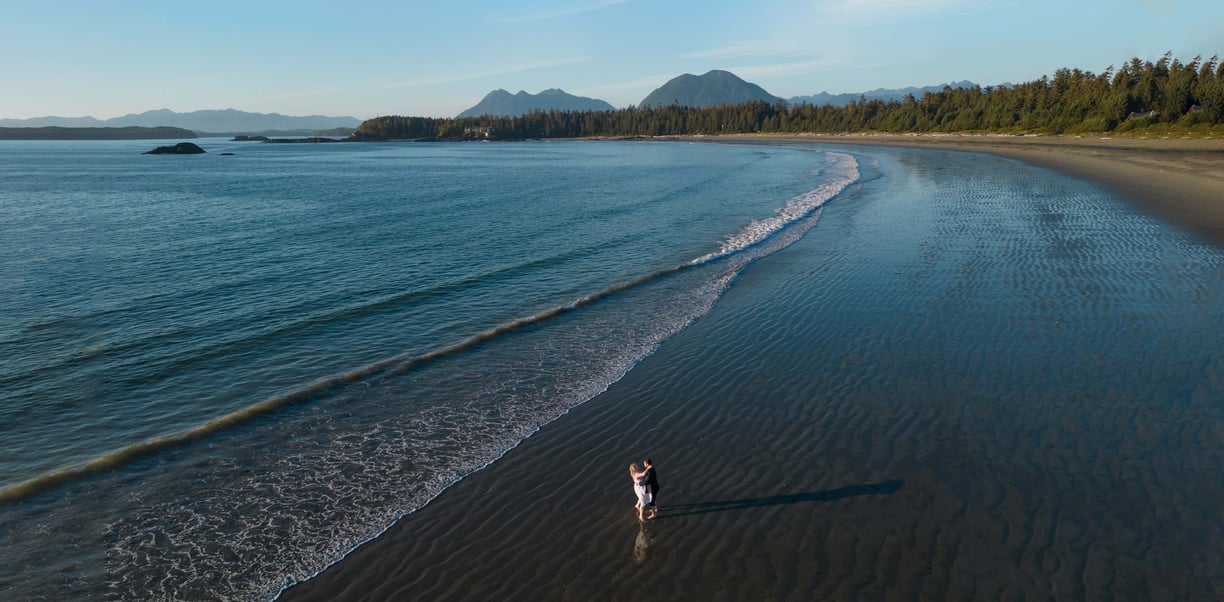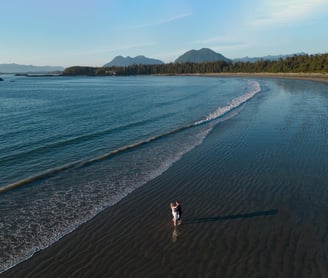 Thinking about eloping in Tofino? As an elopement photographer, I've seen my share of beautiful places and Tofino is at the top of that list! It's no secret that Tofino is one of the most romantic places on earth, with its stunning beaches and breathtaking sunsets. Tofino, located on the west coast of Vancouver Island, is a breathtaking destination for elopements. The rugged coastline, stunning beaches, and old-growth forests provide the perfect backdrop for an intimate wedding ceremony. Imagine exchanging vows with the sound of crashing waves and the scent of fresh ocean air surrounding you. Tofino also offers a variety of accommodations and activities for couples to enjoy before and after the ceremony. From beach walks and whale watching to hot springs and spa treatments, there's something for every couple to enjoy. And with a mild climate year-round, Tofino is the perfect destination for a cozy and romantic elopement at any time of year.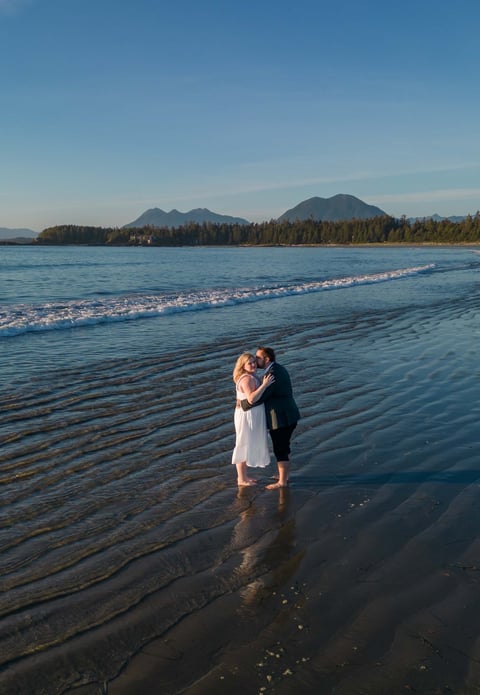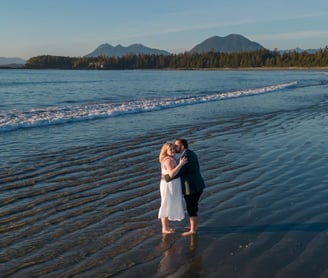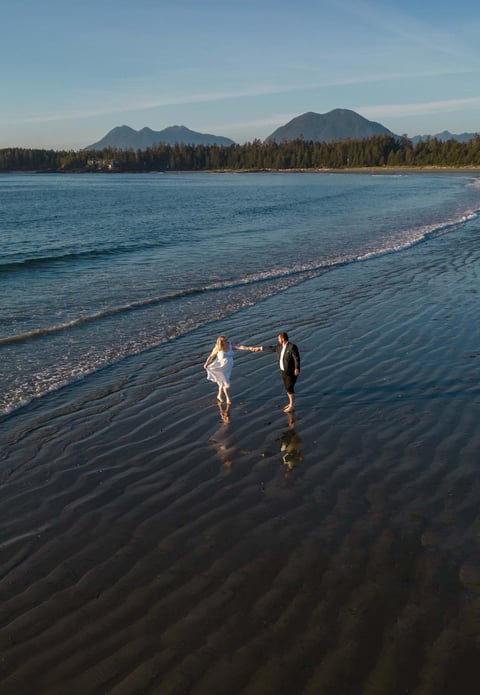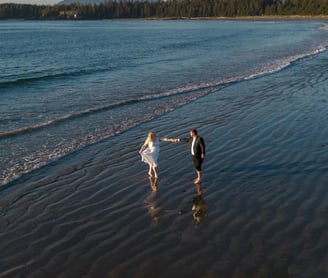 Patrice and John choose Tofino to be a special part of their day. Exploring the beaches around Tofino and riding bikes along the beach! It was such a beautiful fall day in October with nobody around making it the perfect time to elope in Tofino. It was such a pleasure to photograph their elopement.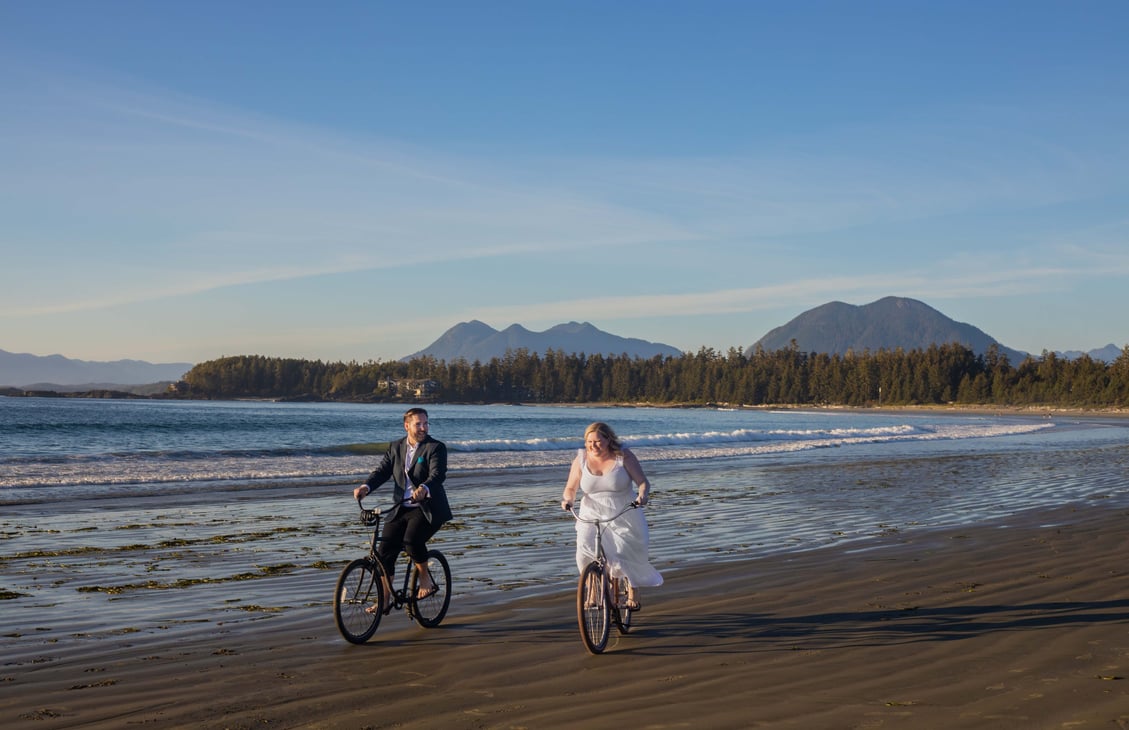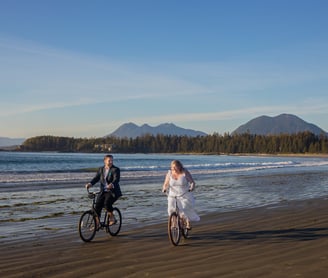 As a Tofino elopement photographer, I would highly recommend this destination location for your elopement! Chesterman Beach (one of the beaches in Tofino) offers beautiful views and is even drone friendly so you can get some epic shots like these! The mountains are also close by, as well as the rainforest for the perfect elopement photo backdrops.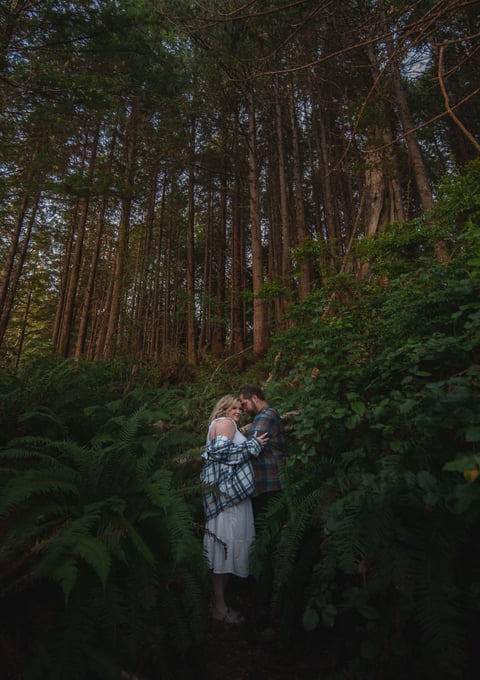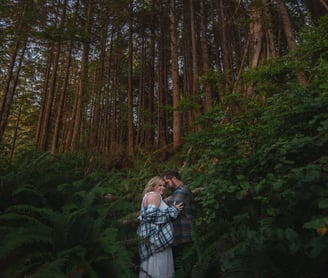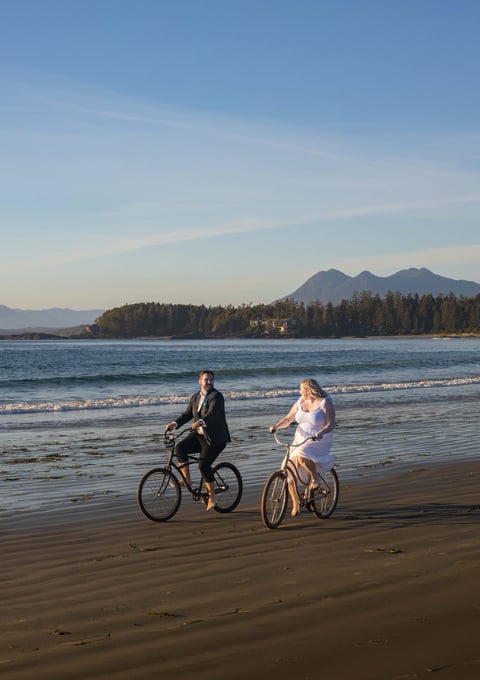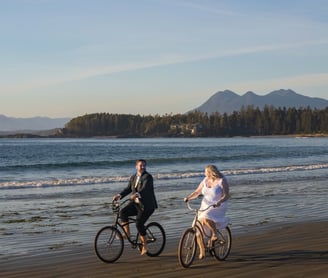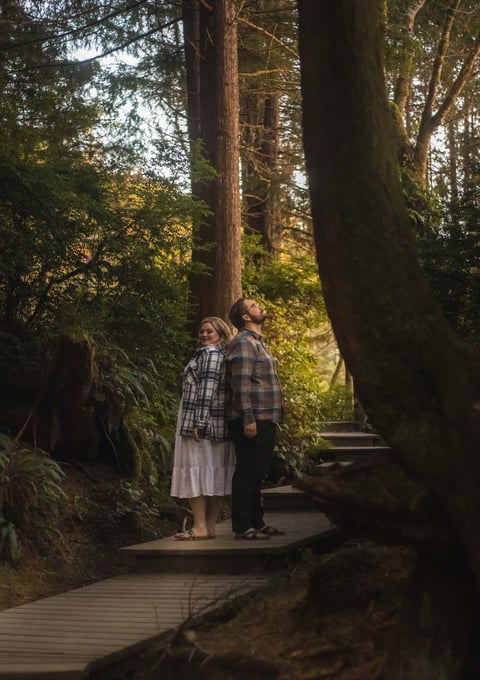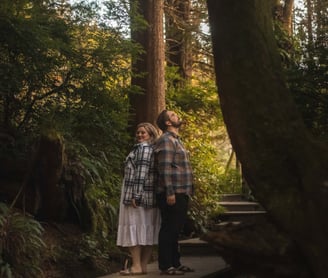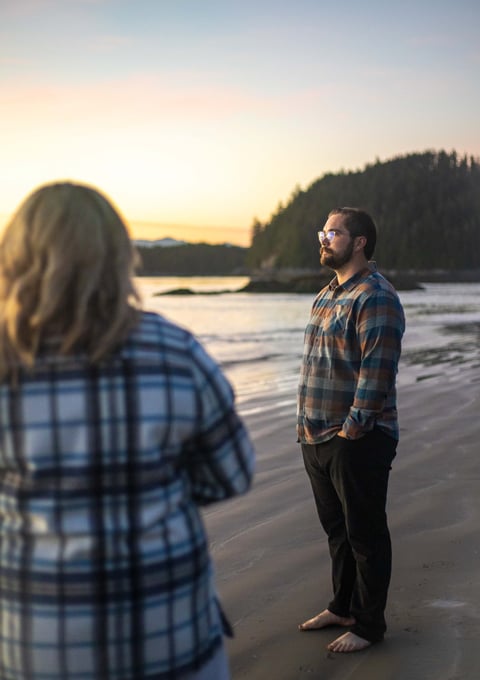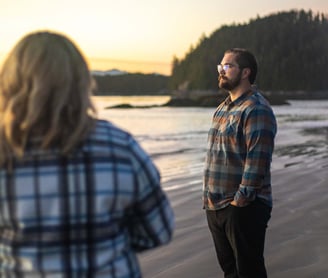 If you're in search of a skilled Tofino elopement photographer or wedding photographer, don't hesitate to reach out. Capturing your special moments and making them last a lifetime is my passion, and I take pride in delivering high-quality, personalized photography services to each and every one of my clients. Whether you're planning an intimate elopement or a grand wedding celebration, I have the experience and expertise to capture your story in a way that reflects your unique personalities and love for one another. From candid, natural shots to artistically composed portraits, I will work closely with you every step of the way to ensure that your vision is brought to life. So, if you're ready to take the next step and have your love story captured in stunning, professional-grade photographs, get in touch with me today.