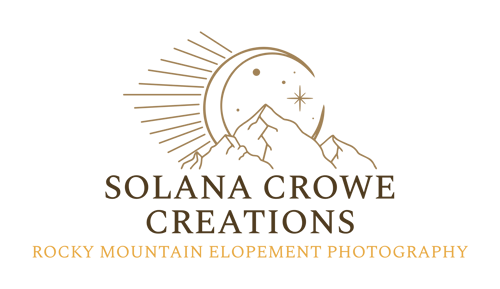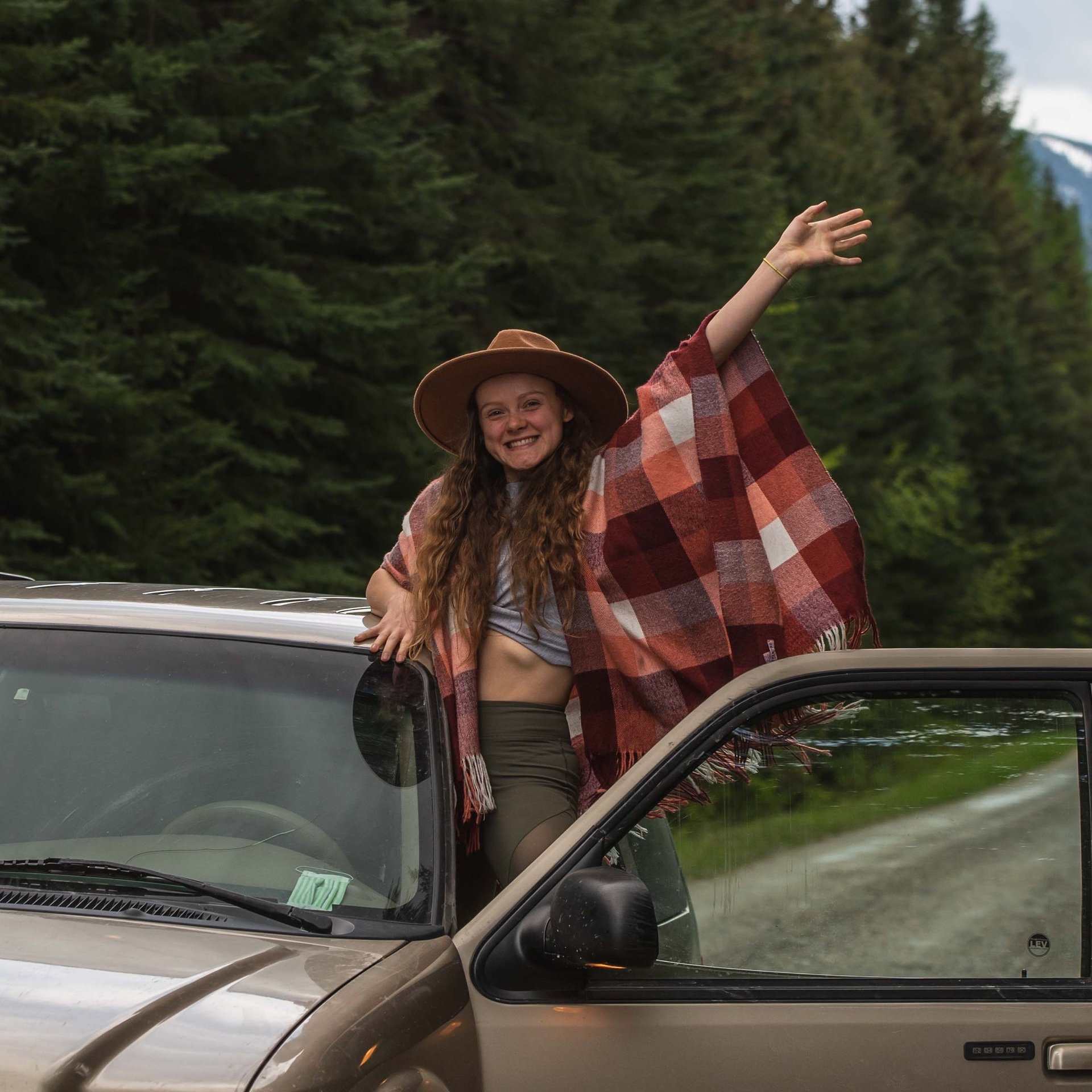 About Me & Your Experience
Your Banff Elopement photographer and adventure guide
Let me take you back a bit. Growing up in Yellowknife, a town in northern Canada, I always had a sense of adventure brewing within me. With no mountains anywhere near me, with just a lot of rocks, water and snow I didn't know what beautiful landscapes were about to come into my life. Although there is so much untouched beauty in the NWT, at the age of 12, my family and I moved to Calgary, and it was there that my love affair with the rugged beauty of Banff began. Over the past 10 years, I've explored these beautiful mountains, immersing myself in their breathtaking views.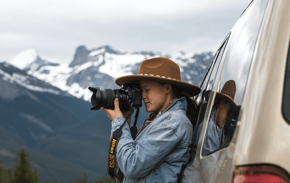 elopement photographer based in Banff National Park.
But my journey didn't stop there. At 18, I embarked on an adventure to Germany on a work/travel visa, just as the chaos of Covid-19 began to unfold. Despite the language barrier, not knowing the language and having to navigate an environment without anyone who spoke English, I found myself working in a retirement home, relying on my resourcefulness and determination to succeed. Crazy enough, I learnt enough of the language to stick with the job and actually be helpful! This experience taught me that no challenge is insurmountable and instilled in me the courage to pursue my own path to start my Elopement Photography business.
After that year finished I returned to Canada and realized that my true passion lay in photography. One day I randomly got a message in my Instagram Dm's from someone asking me if I could photograph their elopement in Banff! At first, I thought It wasn't for me but decided I had to at least try it once. At this point, I had only been to 1 wedding in my life (I was 6) so I had no idea how they actually worked and especially no idea how elopements worked. However, they still wanted me there so I just kinda winged it and in that moment I knew this was exactly what I wanted to do! Photograph couples in love in Banff.
From Northern Canada, to the Rocky Mountains, to Europe and back: A Journey of Discovery and Love for Banff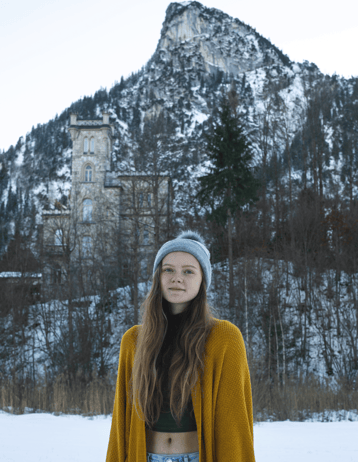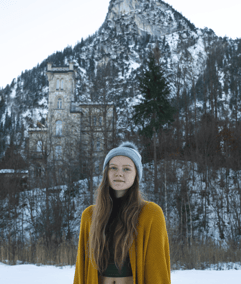 Hey there, I'm Solana, an
My Intimate Understanding of You behind my lens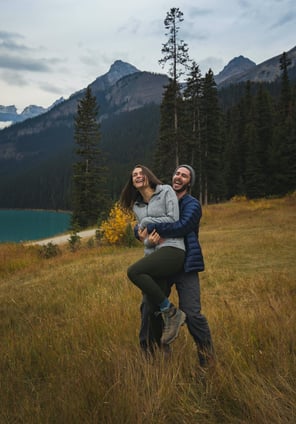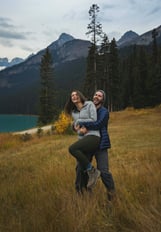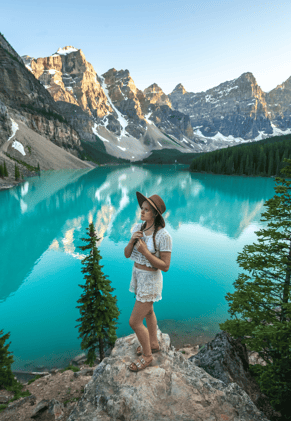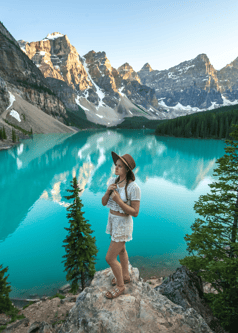 My photography journey started off with me being in front of the camera. Modelling is where I found my passion and talent for this industry. Having grown up in front of my dad's camera, and then taking my passion as I got older for being in front of the camera into me taking photos of myself, I understand the emotions couples feel when they step in front of my camera.
I know how to capture those authentic moments, making you feel comfortable and showcasing your best selves. With years of experience in front of the camera, I've honed my skills in posing, conquering fears, and instilling confidence. I know exactly how you may be feeling before you tell me! Probably awkward, uncomfortable, not the most photogenic and worried that it will show in your images. Well, you can get those nasty thoughts out of your head now because it's not true!
If I were to guess you've never had photos taken professionally or by someone whose work you love. The experiences with photography you've had are probably iPhone photos or your grandma taking a photo of you. Smile and look at the camera kinda vibe. This is not the same experience!
As a professional photographer, I understand how to make you both look your best through angles, framing and directions to guide you through the whole process. Getting your photos done with me is like a movie set where I am the director giving you direction and cues to help you just be you.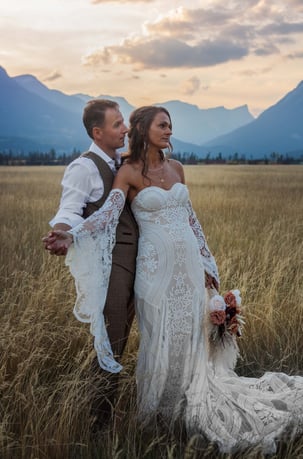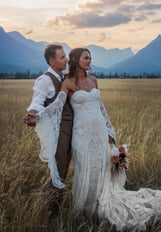 Effortless Weddings Made Possible
I believe the wedding industry needs some improvement, especially when it comes to reducing stress for couples. Your wedding day should be a joyful and effortless experience. I want to provide you with the freeing experience of letting go of those rigid timelines and year-long worries about the colours of your tablecloths.
Your wedding planning process should excite you, be easy and should not cause worry. This is why I take that burden off your shoulders and include it in my packages.
Elopements allow you to be intentional about your unique relationship and allow you to step out of the mould of traditional weddings. Your relationship is unique and I believe your wedding should be too. As your elopement photographer, I'll guide you through the stunning landscapes of Banff and beyond, sharing my insider knowledge, avoiding tourist traps, and ensuring we capture the most breathtaking views together.
Escape Tradition, Embrace Intimacy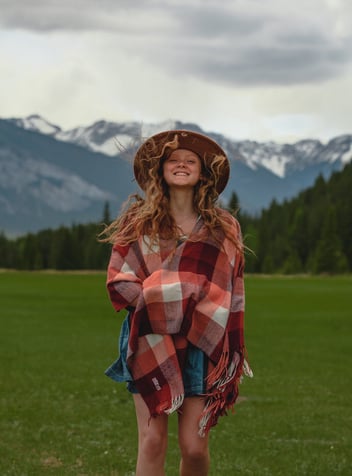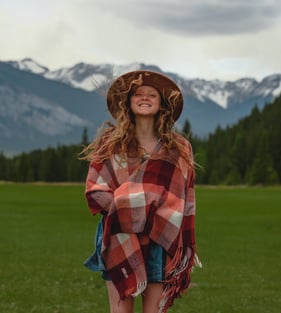 My personality can best be described as that of an introvert who comes alive when I'm behind the lens. Nature fuels my energy, and being in the middle of nowhere gives me a sense of liberation. I show up with energy, inspiration and a whole lot of passion for what I do. Your experience with me is the most important and I strive to give you the best one possible.
I thrive on adventure, whether it's venturing down remote logging roads or exploring the majestic Rockies. When it comes to photography, I'm not just capturing images; I'm creating an experience that celebrates your love and connection.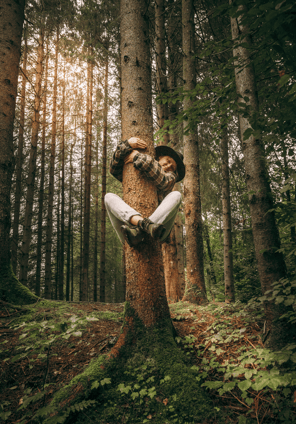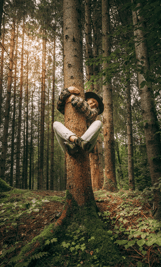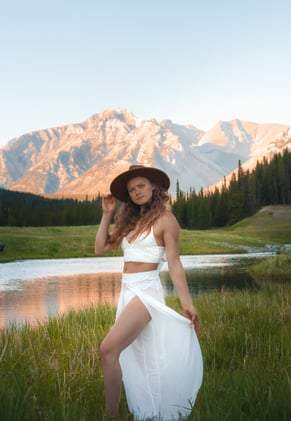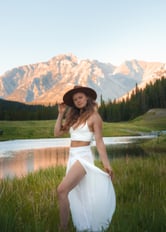 Oh, and did I mention I have a little circus nerd in me? In my spare time, you'll find me training as an acrobat and hand balancer, a testament to my determined and carefree spirit. Before that, I dedicated nearly 15 years to competitive figure skating. So ya, I would say I like to keep myself busy.
The mountains are where I feel the happiest and I'm always up for a new travel adventure.
Liberated by Nature, Inspired by Love
Elopements are what I believe the core of getting married is all about.
Having experienced numerous weddings, I saw firsthand how stressed out couples are on their wedding day. The whole experience from planning to the wedding is exhausting for it all to end in a wedding day that is just a blur.
I saw couples who hardly got to spend time with their partner, barely had time to eat and had no time to enjoy the wedding they just spent thousands on. They have no moments to just stop and truly enjoy their wedding day.
This is why I changed from weddings to elopements and intimate weddings. I want to photograph couples who want meaning and purpose in their wedding. The couples who aren't conventional and have a passion for adventure.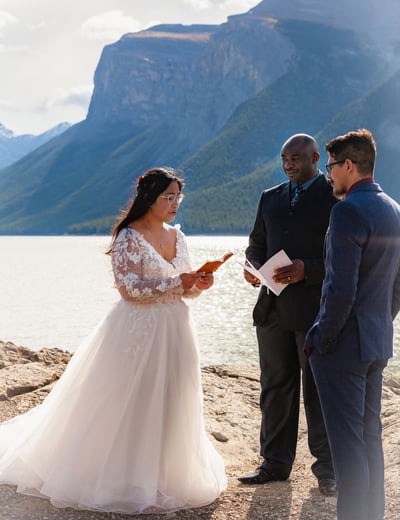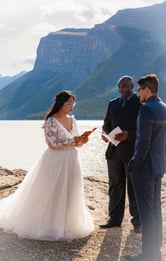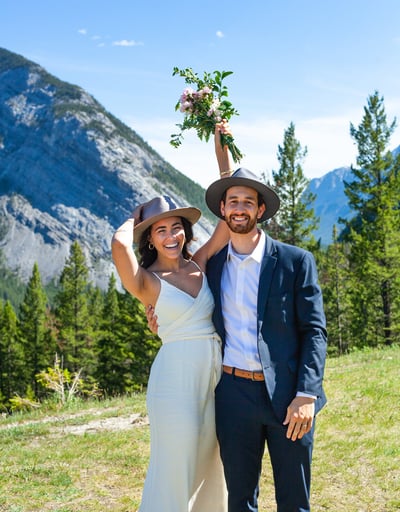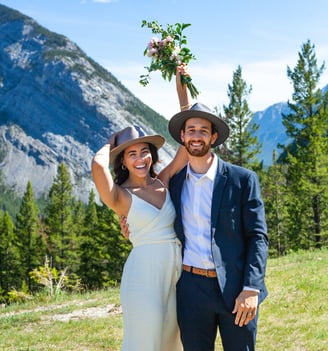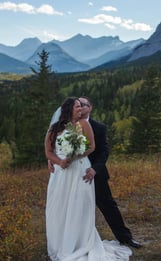 That's why elopements matter to me, what about you?
How I capture your special moments
Throughout the whole process, I guide you every step of the way. Through giving you cues that will make you laugh and directions as I pose you so you don't feel uncomfortable. I love to get up close and be hands-on to help guide you through the poses. Your experience with me should feel effortless, fun and intimate between you and your partner.
My goal is to not only capture the beauty of your love but also the beauty of your surroundings! You chose your location for a reason making it just as important to really showcase in your images.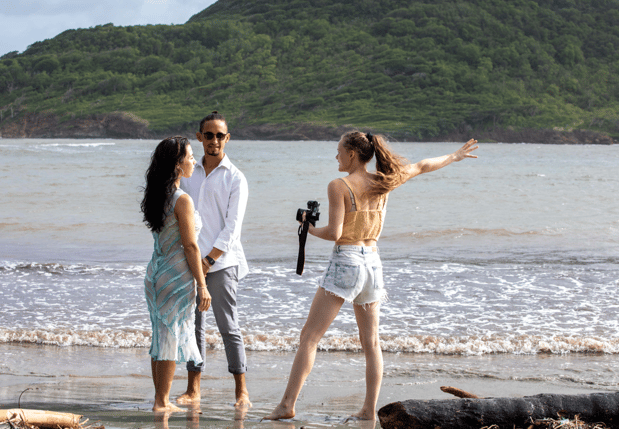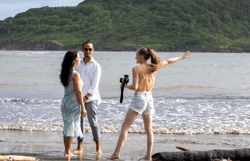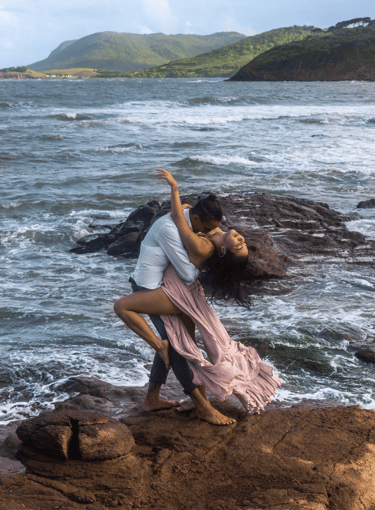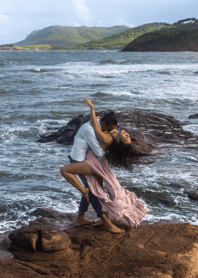 Still have questions about my or your expirience?
I would love to chat with you! We can schedule a call and get comfortable with each other to find out if we are a good fit.