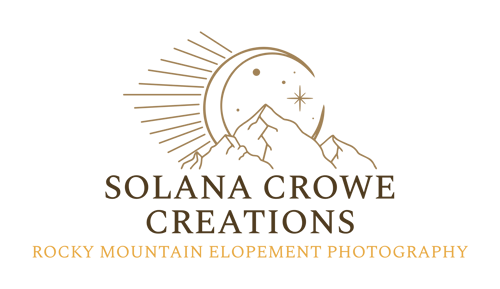 Your Engaged! Now What?
Woohoo! You're engaged. After the initial excitement and celebrations, you may be wondering, "Now what?" There are so many things to consider and plan for as you embark on this exciting journey together. In this blog post, we'll share some tips and advice on what to do after you get engaged to help you start planning your dream wedding.
Celebrate and Share the News
The first thing to do after getting engaged is to celebrate! Whether it's a small intimate dinner with close family and friends or a larger party, take some time to enjoy and revel in the moment. After that, it's time to share the good news with your loved ones. Spread the word by calling, texting, or sending out engagement announcements. You can also post a photo on social media to let everyone know about your exciting news.
Discuss Your Vision
Once the excitement has settled down, it's time to have a conversation with your partner about your vision for the wedding. The best way to do this is by making the wedding planning process intimate between you both from the beginning. Make it as fn as you can to help keep the stress at bay. Plan a fun date to start discussing some details about your wedding and what you both envision your wedding day to look like! Important things to discuss is are you thinking a big wedding? intimate wedding or maybe even eloping? What do you want to get out of your wedding day? Intimate and meaningful moments with your partner doing what you love or partying it up on the dance floor with everyone you know? Do you have a dream wedding destination or venue in mind? What style are you going for? Country, Luxe, Boho, fun etc. A great way to find the answers to these questions if you're not sure is to look at wedding Inspiration of all kinds on Pinterest and see what feels like you both! These are all important questions to discuss to help decide what type of wedding you want to plan. Its also important to discuss the season and location, and your budget. This will give you a good starting point for your wedding planning journey and ensure that you're both on the same page.
Create a Timeline
One of the most important things to do after getting engaged is to create a timeline. Determine your ideal wedding date, taking into consideration the season, location, and availability of vendors. Then, work backward from that date and create a timeline that includes important milestones such as booking vendors, sending out invitations, and finalizing the details.
Set a Budget
Weddings can be expensive, so it's important to set a budget early on. This will help you make informed decisions about what you can afford and prevent overspending. Determine how much you can realistically spend on each aspect of the wedding and prioritize what's most important to you. u don't need every vendor out there and you don't want them all for the sake of your wallet! Deciding which vendors are the most important to you will help you figure out budgeting for each vendor.
Hire Professionals
Planning a wedding can be overwhelming, so consider hiring professionals to help you. Wedding planners, photographers, and caterers can all help you create the perfect wedding day. Research and book vendors early to ensure that you get the ones you want! Different professionals will be needed for different types of weddings.
In conclusion, getting engaged is just the beginning of a wonderful journey together. Use these tips to help you plan your dream wedding and create a memorable experience that reflects your love story. Take a look at my other blog posts to help with your wedding planning. Happy planning!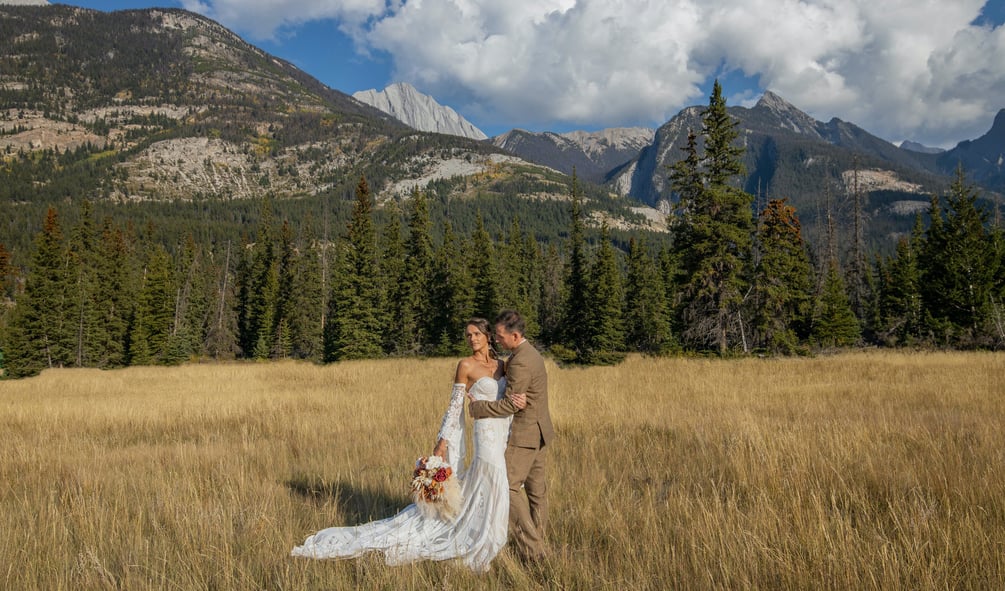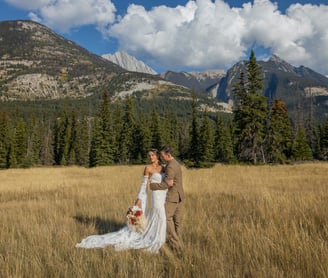 Planning a wedding can be one of the most stressful things you'll have to do, especially if you are not a planner! Weddings can also get expensive really fast if your not doing your research and its easy to forget steps! In this post I will be sharing your first steps in the wedding planning process after getting engaged,