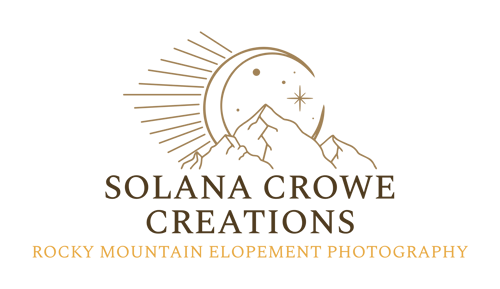 Lake Louise photographer
Looking to capture some memories of your trip to Lake Louise? Whether your planning on proposing or on your honeymoon, Lake Louise is the perfect spot to have a photoshoot.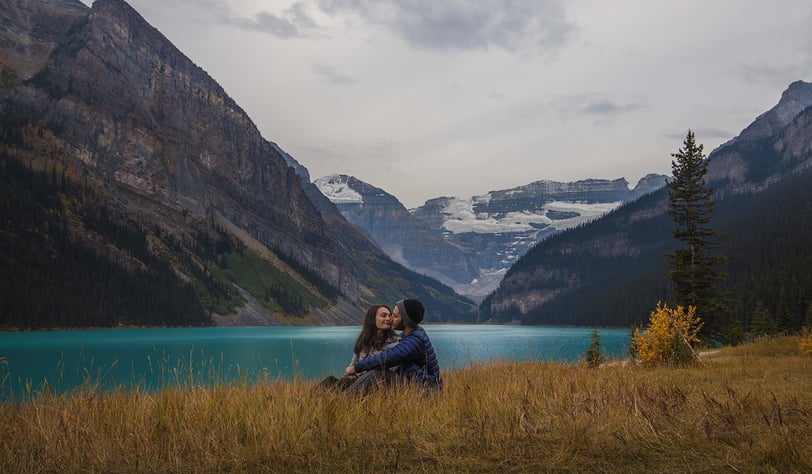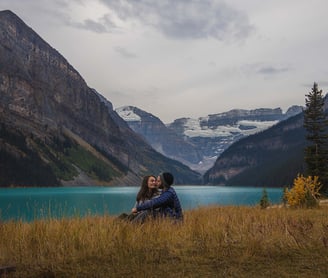 Lake Louise is the perfect place to photograph life's greatest moments! Whether you're wanting to propose, capture your anniversary, get married or elope, Lake Louise is the perfect spot. This lake is located in Banff national park and offers views of the mountains as well as a glacier. You can spend so much time here simply looking at this beautiful lake, hiking around the lake or even to the top of the mountain. Lake Louise also offers canoe rentals so you can see the lake from the middle of it! As an elopement photographer based near Lake Louise, this lake is one of my favourites to photograph couples getting engaged or just travelling through. Once you're done here, you can head over to moraine lake for more breathtaking views.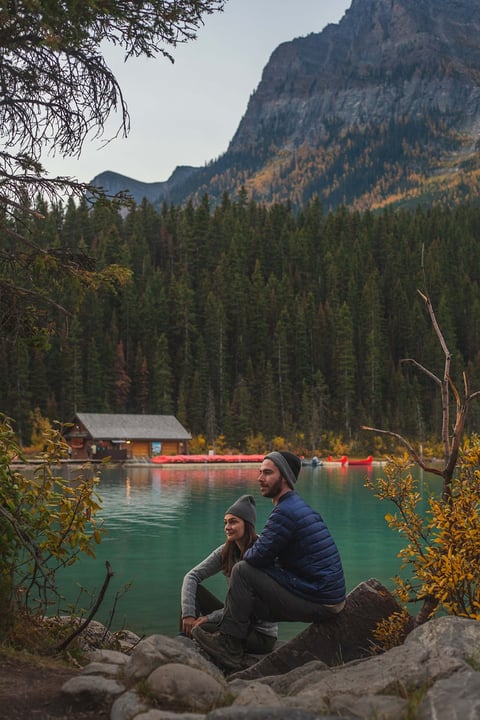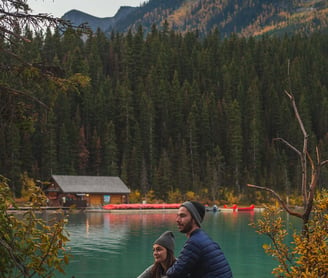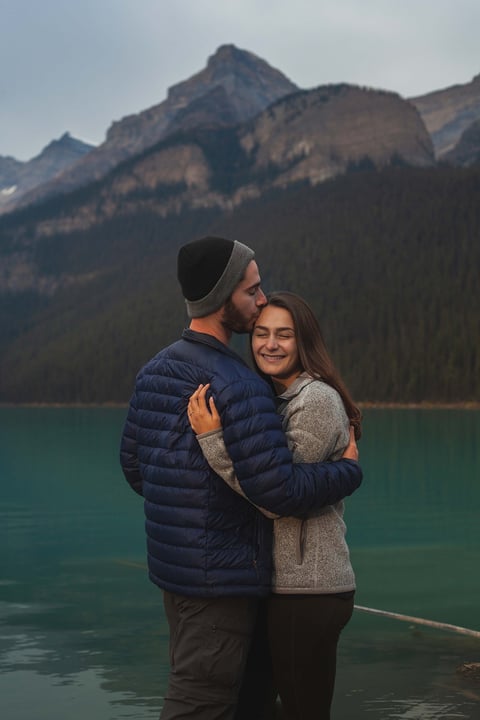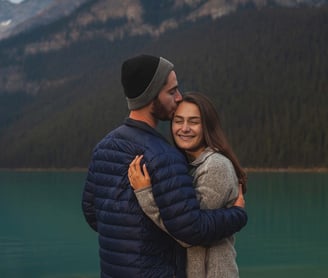 Morgan and Emily travelled from LA to Banff recently for their honeymoon! Their sister booked them a surprise photoshoot with me at the stunning Lake Louise. The couple looked absolutely stunning as they posed in front of the breathtaking mountain scenery and crystal-clear lake waters. We were able to capture some truly magical moments, with Morgan and Emily radiating pure love and happiness. They laughed and smiled as they embraced, creating some truly unforgettable memories. The photoshoot was a perfect way to celebrate their strong bond and commitment to each other. Morgan and Emily will have these beautiful photos to cherish for years to come, reminding them of their special day at Lake Louise.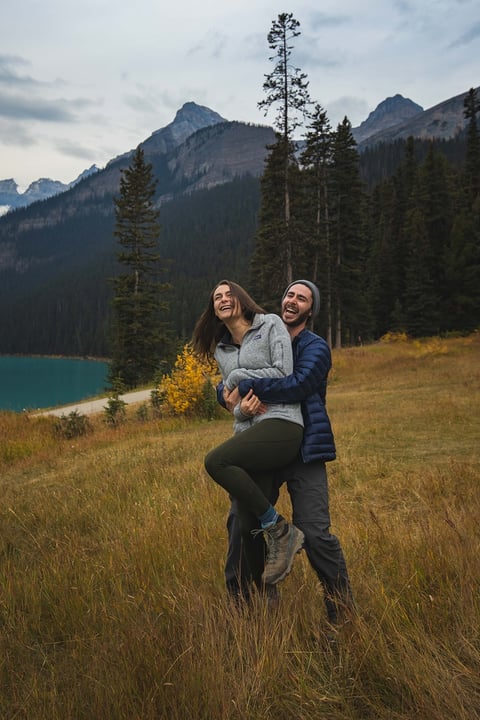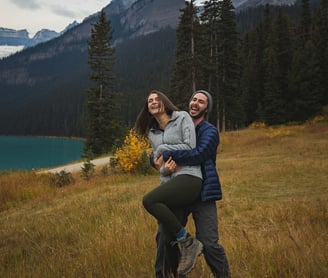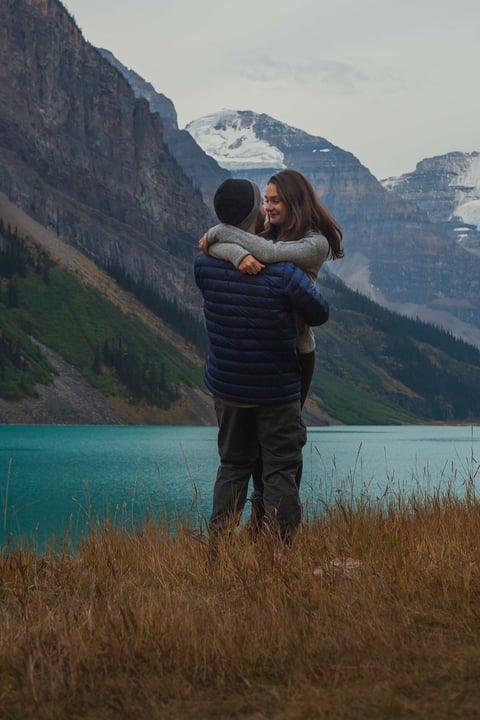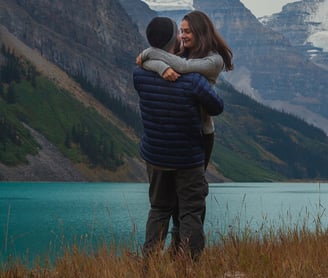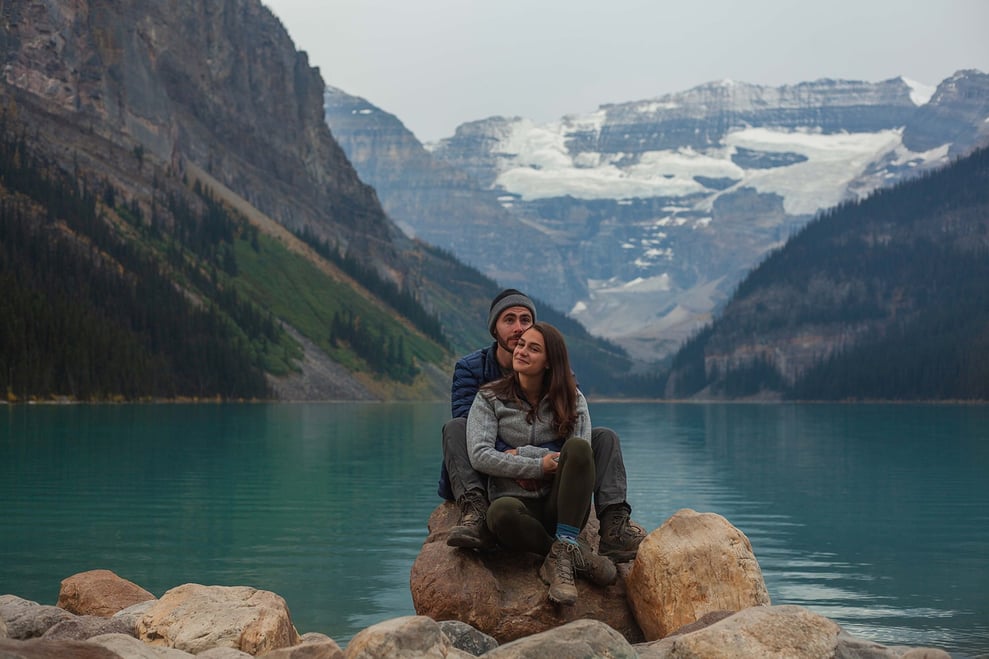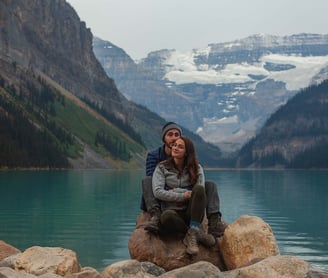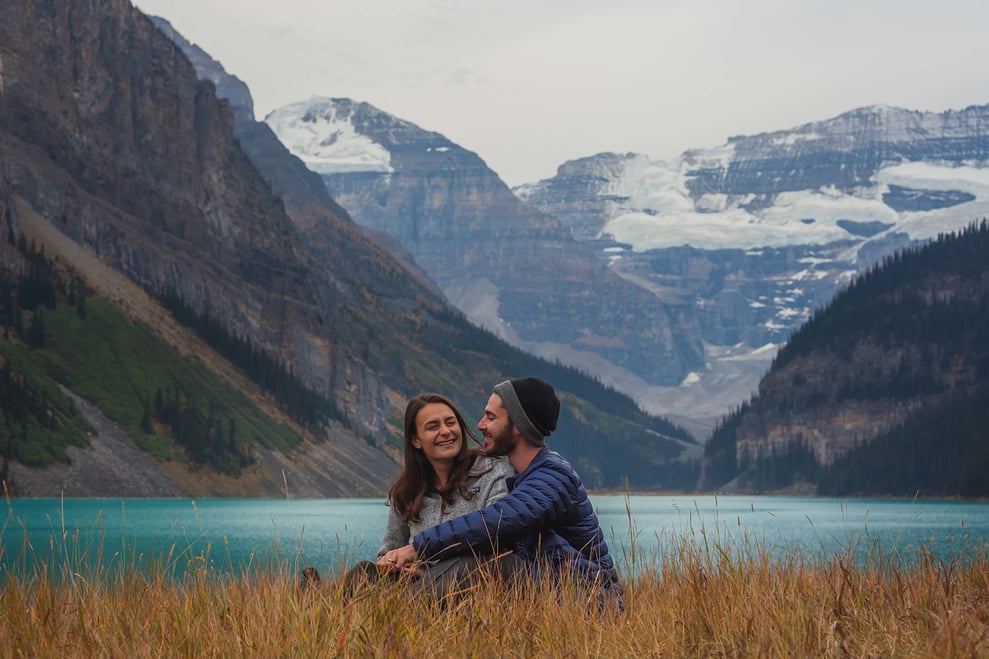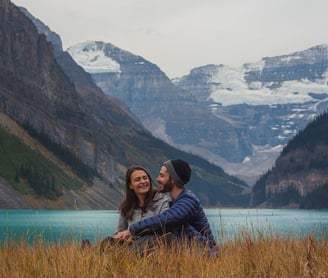 Looking to propose, have a couples photoshoot, wedding or have elopement at Lake Louise? Contact me know about photographing your Lake Louise photoshoot