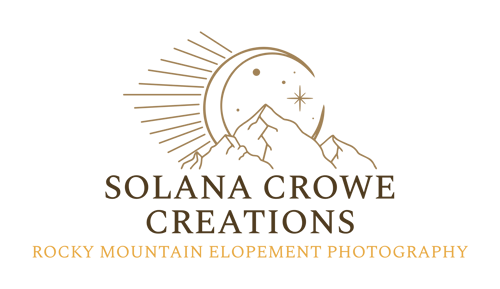 Peyto Lake Couple Photoshoot
Peyto Lake is a beautiful spot for engagement photos, elopements and to visit just for fun!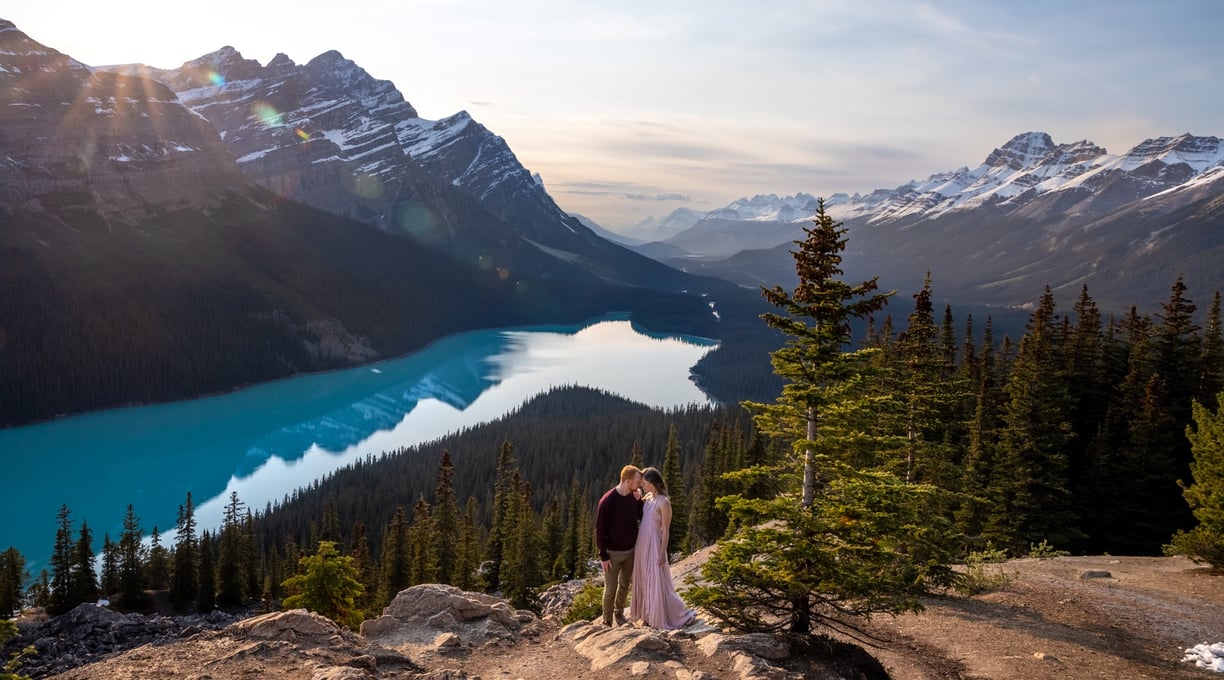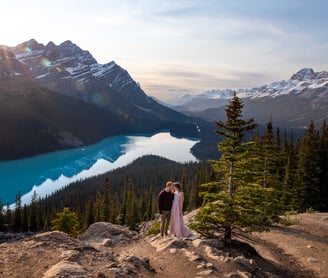 Parking
Peyto Lake offers a convenient parking situation unlike its popular counterparts, Lake Louise and Lake Minnewanka. Unlike those crowded lots, Peyto Lake's parking area is typically not fully occupied, allowing visitors to easily find a spot at any time of the day during the summer season. Whether you wish to arrive early in the morning or catch the breathtaking sunset, you can rest assured that parking will not be an issue. This makes it more accessible and convenient for tourists and nature enthusiasts to explore the gorgeous surroundings of Peyto Lake without the stress of searching for a parking space. So, plan your visit accordingly and enjoy the tranquillity and beauty of this remarkable location without worrying about parking availability.
Getting to Peyto Lake
To get to Peyto Lake, you can take the ice fields parkway highway (H-93) which is conveniently located near Bow Lake and Lake Louise. This makes it an ideal day trip destination from Banff. Along the way, you will come across several stunning spots to stop and admire the breathtaking scenery. Bow Lake and Lake Louise are two such places that offer picturesque views and are worth exploring. Whether you choose to drive or take a guided tour, the journey to Peyto Lake will be filled with natural beauty and captivating landscapes. So, make sure to plan your visit to this enchanting lake and enjoy the incredible sights that await you along the ice fields parkway highway.
Accessibility
Peyto Lake is easily accessible for visitors of all abilities. The lookout point, offering breathtaking views of the lake, is just a short 3-minute walk uphill on a paved trail. This means that individuals with mobility challenges can also experience the beauty of this natural wonder. The accessibility of Peyto Lake allows everyone to enjoy its serene turquoise waters and the stunning surrounding landscape. So whether you prefer a leisurely stroll or need accommodations for accessibility, the paved trail ensures that everyone can access the lookout point and admire the awe-inspiring beauty of Peyto Lake.
Peyto Lake for your engagement photos or Elopement.
Peyto Lake is an exceptional location for your engagement photos or elopement due to its breathtaking features. The mesmerizing view it offers creates the impression of a long and rewarding hike. The stunning blue glacier water, surrounded by towering mountains and overlooking a picturesque valley, provides a romantic and enchanting backdrop for your special moments. The beauty and tranquillity of Peyto Lake create a unique atmosphere that will enhance the emotions and significance of your engagement or elopement. The combination of serene surroundings and the awe-inspiring landscape ensures that your photos will capture the essence of your love and commitment in an extraordinary way. Choosing Peyto Lake as your destination will guarantee unforgettable memories and timeless photographs that truly showcase your love story.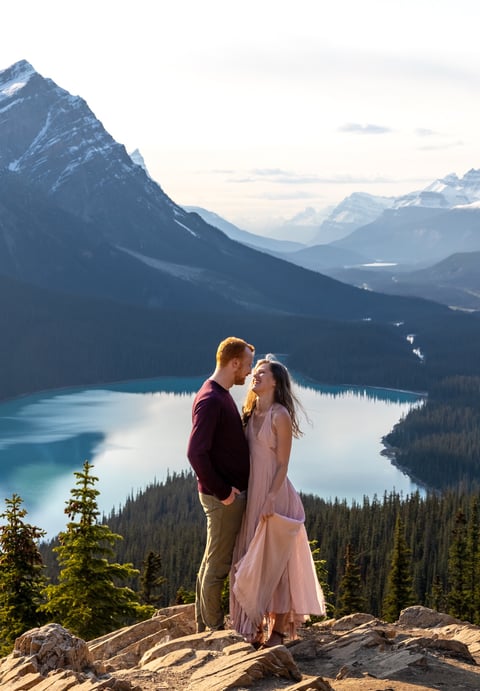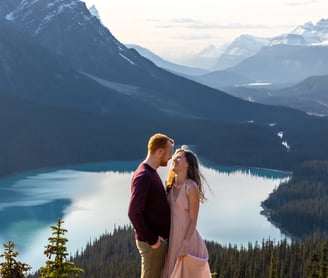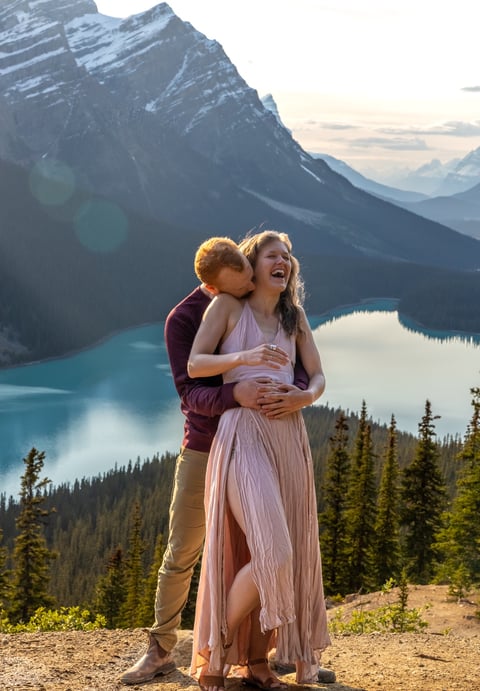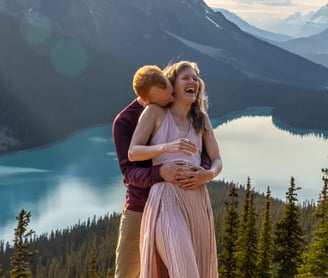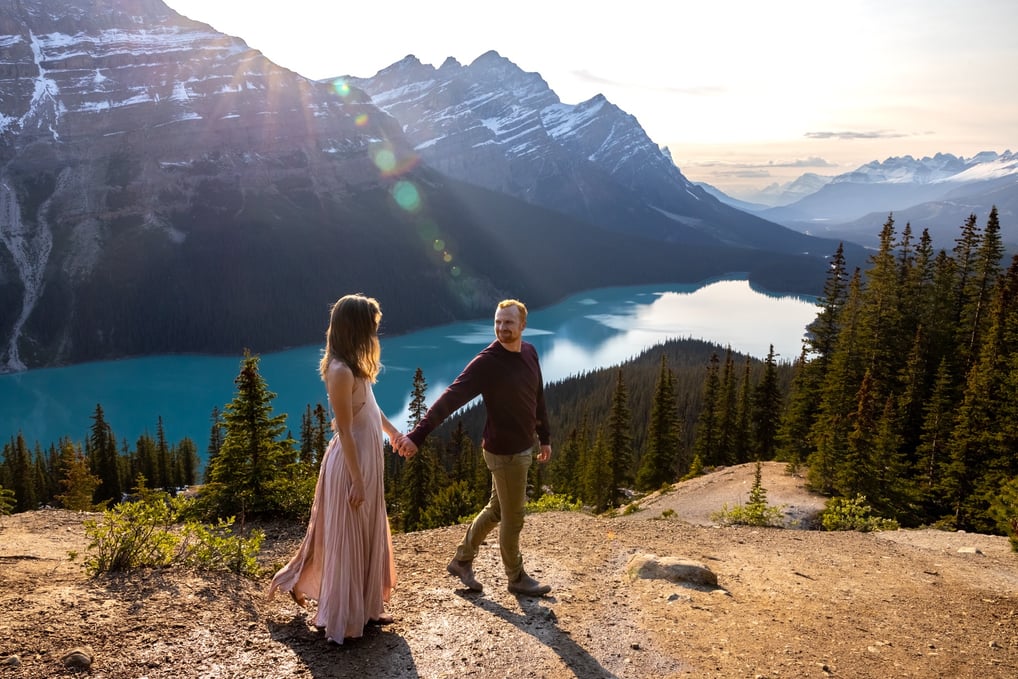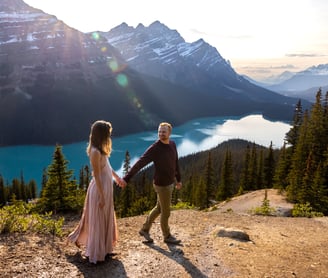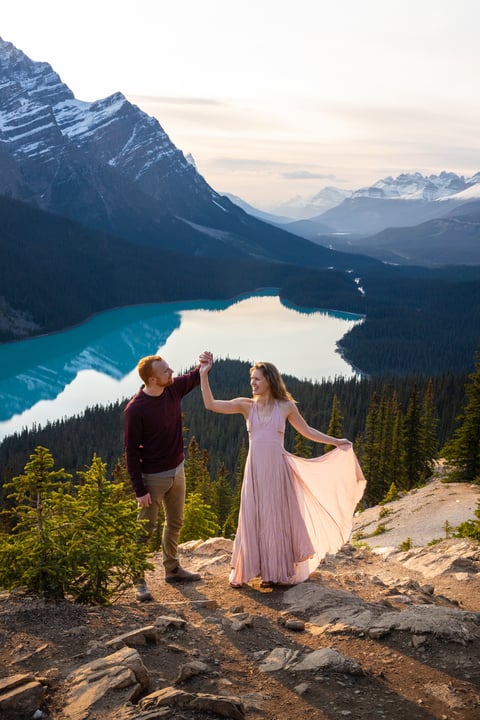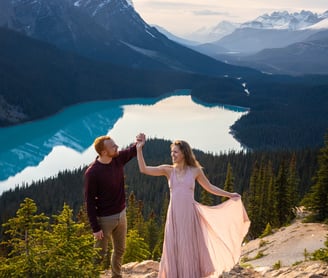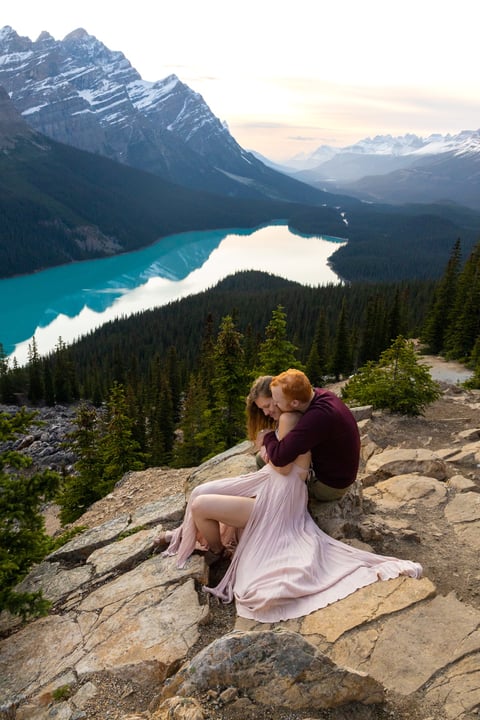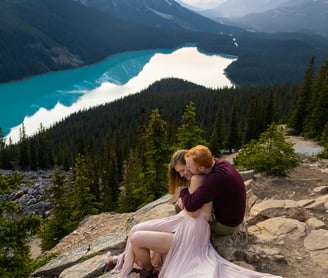 Your Peyto Lake photographer
Conclusion
Peyto Lake is the ultimate destination for your dreamy photoshoot or an intimate elopement. With its stunning natural beauty and tranquil surroundings, it offers the perfect backdrop to capture those special moments. Peyto Lake stands out as an ideal spot, emphasizing its breathtaking landscapes and serene atmosphere. With my detailed instructions on how to reach this hidden gem, you can assure that your journey is seamless and stress-free. The accessibility options available at Peyto Lake make it suitable for all individuals to enjoy. Lastly, the parking situation is generally a convenient and secure option for your vehicle. Peyto Lake is an enchanting haven that promises unforgettable memories for your photo shoot or elopement.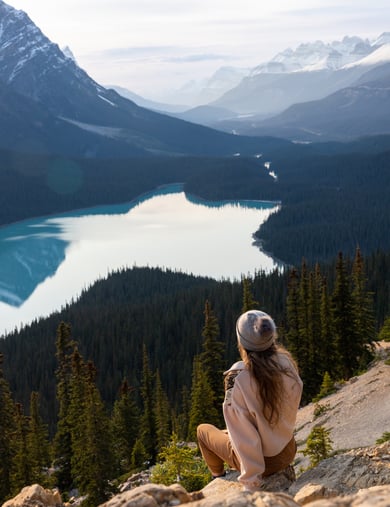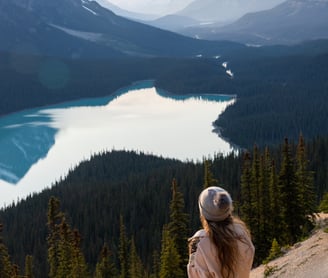 Hey! My name is Solana and I am an elopement photographer in Banff, Alberta. Peyto Lake is one of the most beautiful spots for all your special moments and I would love to capture it for you. Whether you are thinking about eloping, proposing or want photos just for fun, send me a message and I would love to chat with you!