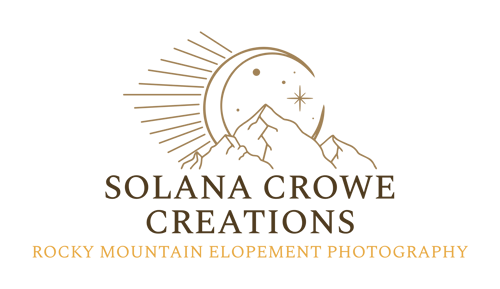 Banff Engagement Photographer
Looking for a photographer in Banff to photograph your memories?
Hi, my name is Solana and I would love to photograph your special moments here in Banff. Whether you're wanting to capture a proposal, honeymoon or a photoshoot just for fun I would love to be a part of it! As a Banff photographer, I know all the best places to make your images extra magical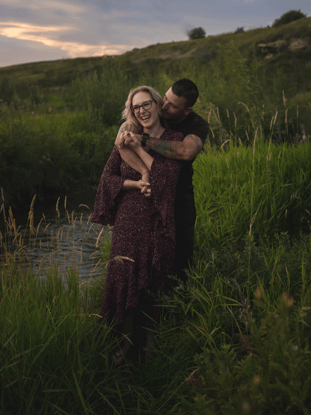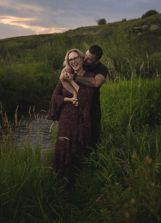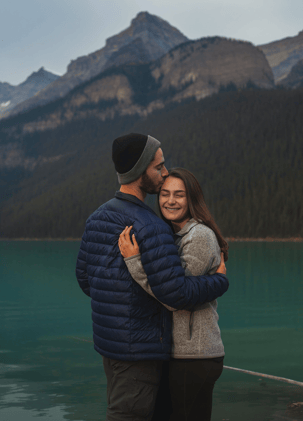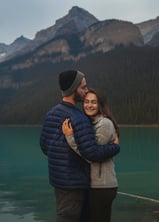 Banff adventure engagement sessions
Getting couple photos done in Banff is a great option for those travelling through, on their honeymoon, looking to propose or simply love the mountains! The beautiful landscapes of places like moraine lake, lake Louise and bow lake are easy to fall in love with. These destination locations are the perfect place to capture your special moments.
How do couple sessions work?
Couple sessions can be limitless and unique to you both! Your photo session can be simple or incorporate your favourite place, activity or anything else you can come up with! Banff offers a wide variety of fun things to do from helicopter rides, hiking, climbing, canoeing and more that you can incorporate in your Banff photoshoot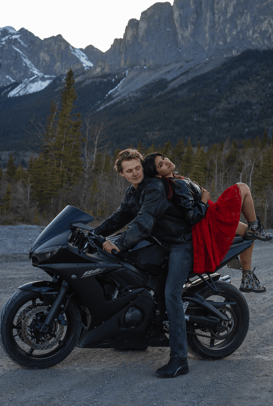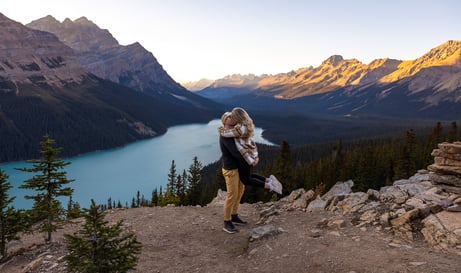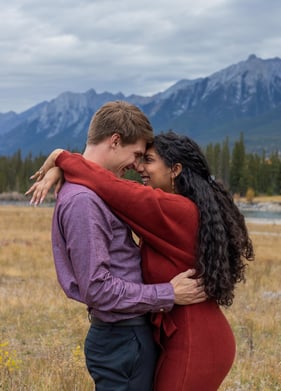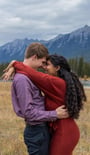 Is this going to be awkward and uncomfortable?
You will probably feel all different levels of uncomfortable and awkward on your way to the session and before we start; this is totally normal! Getting your photos taken is something new and different that you're not used to. The only thing you can probably compare it to is having someone say cheese behind an iPhone! I can guarantee a photoshoot is everything but that.
Photoshoots are mean to be fun and an intimate experience between you and your partner. I will help you every step of the way to help you have fun and feel good about yourself in front of my lens. If you don't find a new found love of being in front of a camera, then my job isn't done!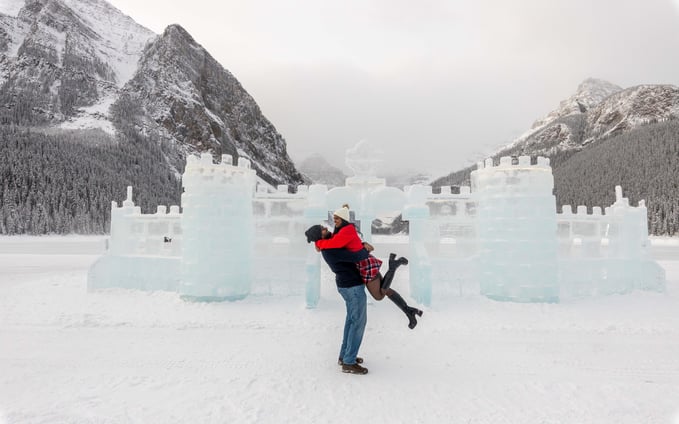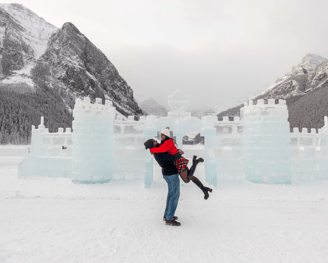 How to Book me as your Banff Photographer
Book
After we chat it's time to secure your date! Once you select a date, I require a 50% retainer to reserve the time slot for you. If any planning is needed, I will then send you location recommendations and anything else you may need for this session to go smoothly.
Inquire
Get in touch with me through the contact form in the link below, and tell me a little bit about yourself and what you're envisioning for your session. Don't have a vision that's ok! I would love to help.
Have the best time
Once you show up to the session that's where the fun begins! I will walk you through every step of the way giving you fun cues to get you laughing and help you feel comfortable and confident in front of my camera. I am hands-on and ready to position your body to the perfect positions to have you both looking amazinggggg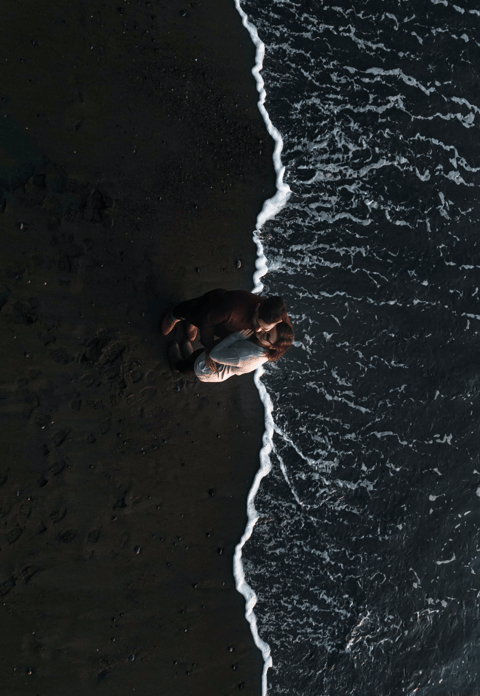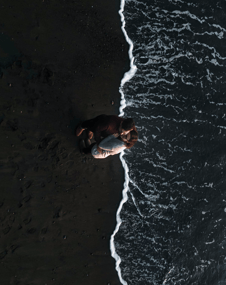 Ready to invest in your memories? Have a look at the photo packages I offer!